Membership types and applications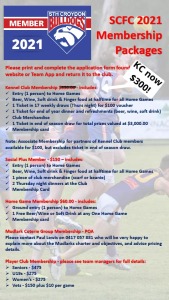 2021 Membership Packages

Memberships are now available through our Team App Store!
Check out all membership package/types on offer on the attached file - Membership Flyer 2021.
Go to the Team App here https://southcroydonfootballclub.teamapp.com/store to buy your membership.
Alternatively a PDF version of membership form is attached - please complete and email to the Club at sthcroydon@efnl.org.au.