About Us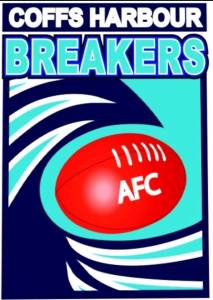 Coffs Harbour Breakers AFC Juniors
Home Ground - Fitzroy Oval, Coffs St, Coffs Harbour.
2022 Season information coming soon.
The club will have teams in Auskick (Boys and Girls born 2013 or later), Under 11's (boys and girls born in 2012 and 2011), Under 13's (boys born in 2009 or 2010), Youth Girls U14's (girls born in 2008 to 2010), Under 15's (boys born 2007 or 2008) and Youth Girls U17's (girls born 2005 to 2007).
All Breakers apparel can be purchased at Sportspower Super Warehouse on Park Beach Road.