Business Partners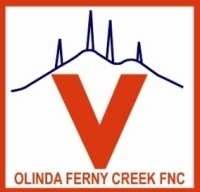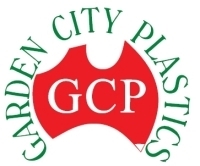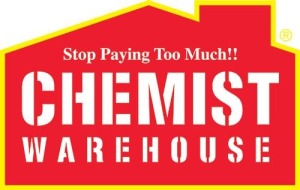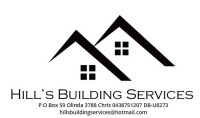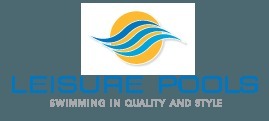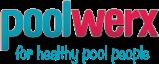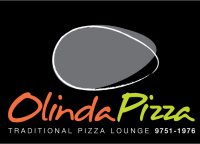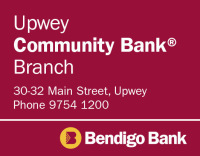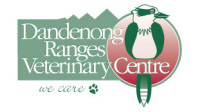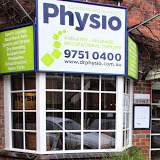 We Proudly Support The People Who Support Us
2019
Garden City Plastics

Graeme Wilson and his family have been been generous naming rights sponsors at OFCFNC for many years.
While we are extraordinarily grateful for their support we also recognise the valueable contribution that Graeme makes to the employment of local people.
Garden City Plastics- a key contributor to the Hills community. 1300 695 098
Chemist Warehouse
Our other Major Sponsor for the 2019 Season, we welcome on board Chemist Warehouse. Thank you for your incredible support.

Hills Building Services
Chris and Vicky Hill and their family are lifelong supporters of OFCFNC financially and as club workers and leaders.
Their company has also built a reputation for reliability and quality. If you are building in the Hills make sure you get a quote from HBS ! 0438 751 207
AMG Constructions
Owner Andrew Greenall is a legend at OFCFNC That says much about the character of "AG" and indicates the service you will receive if you build with him. 0410 625 983.
Leisure Pools
We are so proubd to be associated with a quality person as well as a quality product. If you know of someone who is thinking of puting in a pool then INSIST they get a quote from Brendan Donovan, or catch him at the club (his secodn home).
Poolwerx
Once the pool is in make sure you buy your cleaning and maintenance products from our good friends Jon and Nicole at Poolwerx in Lilydale. They live in Ferny Creek so they might even home deliver it for you !!
Bell Real Estate
Trevor Bell and his company trace their Hills roots back to the early 1970s when his father Syd founded Bell Real Estate. The company's success and longevity are testimony to the family's reliability and professionalism. Do not sell or buy a house in the Hills before talking to them. 9751 2375
Olinda Pizza
We are proud not only to be associated with Duncan Brown and Olinda Pizza but equally proud of how this young man has established and built up his Hills business. Feeling peckish- call Duncan 9751 1976
Dandenong Ranges Community Bank
With the support of the Bendigo Bank DRCB has ploughed more than $4 million dollars back into the local community since being established in 1998. We strongly encourage all community minded residents, not just OFCFNC members and supporters, to Bank with DRCB. If you want to build a stronger future for your family visit the Upwey Branch or phone them- 9754 1200
Dandenong Ranges Vet
Moss has been a valued supporter of OFCFNC for many years. His business has flourished for a very good reason- he is a sensational vet !!
9751 2999
Compleat Electrics
Got a commercial electrical job coming up- don't contract anyone until you've had a chat to Warren at Compleat Electrics 9763 1414 !!
James Merlino
The Member for Monbulk has been a Gold Sponsor for many years and we wouldn't have our new rooms without him. The Deputy Premier is also working on our new oval at the golf course , that's what we call "hands on" for a local member. In his spare time he is the Education Minister !
Dandenong Ranges Physio
Jermone and his team have been long time supporters of OFCFNC. Jerome works on our players, and at times their parents as well! Dandenong Ranges Physio offers a personal, professional local service. 9751 0400
2019 Packages
Naming Rights Sponsor
Football and netball uniform naming rights

Professional Ground Signage Advertising in prominent position

Advertisement acknowledging status on club website

Advertisement acknowledging status in "Grapevine" the weekly YVMDFL record distributed throughout the Yarra Ranges and beyond

Advertisement acknowledging status in "Bloodlines" the OFCFNC Newsletter

Advertisement acknowledging status on club letterhead

Advertisement acknowledging status on clubrooms sponsors board

4 OFCFNC Memberships entitling free entry to all home games

Club Merchandise – 4 OFCFNC caps or beanies,4 polo shirts and 4 Hoodies

Match day sponsor for nominated home game

4 tickets to sponsors day luncheon

4 tickets to club presentation night

Framed certificate of acknowledgment
Investment to be negotiated
Principal Business Partners
Professional Ground Signage Advertising in prominent position

Advertisement acknowledging status on club website

Advertisement acknowledging status in "Grapevine" the weekly YVMDFL record distributed throughout the Yarra ranges and beyond

Advertisement acknowledging status in "Bloodlines" the OFCFNC Newsletter

Advertisement acknowledging status on club letterhead

Advertisement acknowledging status on clubrooms sponsors board

2 OFCFNC Memberships entitling free entry to all home games

Club Merchandise – 2 OFCFNC caps or beanies,2 polo shirts and 2 hoodies

Match day sponsor for nominated home game

2 tickets to sponsors day luncheon

Framed certificate of acknowledgment

2 tickets to club presentation night
Investment $4500+
Major Business Partners
Professional Ground Signage Advertising in prominent position

Advertisement acknowledging status on club website

Advertisement acknowledging status in "Grapevine" the weekly YVMDFL record distributed throughout the Yarra ranges and beyond

Advertisement acknowledging status in "Bloodlines" the OFCFNC Newsletter

Advertisement acknowledging status on club letterhead

Advertisement acknowledging status on clubrooms sponsors board

1 OFCFNC Memberships entitling free entry to all home games

Club Merchandise – 2 OFCFNC caps or beanies and 2 polo shirt

Match day sponsor for nominated home game

1 ticket to sponsors day luncheon

Certificate of acknowledgment

1 ticket to club presentation night
Investment $2500+
Platinum Sponsor
Professional Ground Signage Advertising in prominent position

Advertisement acknowledging status on club website

Advertisement acknowledging status in "Grapevine" the weekly YVMDFL record distributed throughout the Yarra ranges and beyond

Advertisement acknowledging status in "Bloodlines" the OFCFNC Newsletter

Advertisement acknowledging status on club letterhead

Advertisement acknowledging status on clubrooms sponsors board

1 OFCFNC Membership entitling free entry to all home games

Club Merchandise – 1 OFCFNC cap or beany, 1 polo shirt

Match day sponsor for nominated home game

1 ticket to sponsors day luncheon

Certificate of acknowledgment
Investment $1500+
Gold Sponsor
Professional Ground Signage Advertising in prominent position

Advertisement acknowledging status on club website

Advertisement acknowledging status in "Grapevine" the weekly YVMDFL record distributed throughout the Yarra ranges and beyond

Advertisement acknowledging status in "Bloodlines" the OFCFNC Newsletter

Advertisement acknowledging status on club letterhead

Advertisement acknowledging status on clubrooms sponsors board

1 OFCFNC Membership entitling free entry to all home games

Club Merchandise – 1 OFCFNC caps or beanies

1 ticket to sponsors day luncheon

Certificate of acknowledgment
Investment $850+
Silver Sponsor
Advertisement acknowledging status on club website

Advertisement acknowledging status in "Bloodlines" the OFCFNC Newsletter

1 OFCFNC Membership entitling free entry to all home games

1 ticket to sponsors day luncheon

Certificate of acknowledgment
Investment $400+
Ian Taylor
Partnerships Manager
Ph: 0487 192 437