OYCFC Child Safety Officer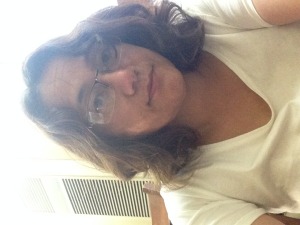 In response to new legislation in effect as of 2017, all clubs are required to have a nominated Child Safety Officer. Any grievances or incidents regarding child safety should be reported to the Child Safety Officer. All members of the Oakleigh Dragons should be responsible for leading the club towards safer practices, a more robust plan for the protection of the children at the club, and establishing a culture of safety and growth for children.
Introducing your Child Safety Officer: Eloisa Nidorfer
Ellie has a daughter who plays for Oakleigh Dragons and has worked recently in a high school as a risk and compliance officer, with the priority of ensuring child safety in a safe environment.
Playing footy is an experience that should be fun. You should be able to make friends, learn and grow, and enjoy everything that a team sport has to offer. You also have a right to be treated properly so that going to training, games or other trips with your club are happy experiences.
That means that if someone is doing something that stops you from enjoying being at footy, you also have the right to speak up and tell someone.
What should I speak up about?
- Bullying
- Violence
- Being picked on or excluded because of your skin colour, religion or something else
- Someone posting photos or comments about you online
- Someone at the club making you feel uncomfortable or unwelcome
- Parents on the sideline saying hurtful things to you
- Someone touching you in a way that makes you uncomfortable
- Anything else that bothers you enough to enjoy footy less
Who should I tell?
You should speak up to someone you feel comfortable telling, and who you trust. There are several people you can talk to about a problem, such as:
- Your parents, coach, team manager, club president or secretary.
- The club Child Safety Officer
You should also speak up about other things that change your experience playing football. If you have ideas for how something can be done to make footy more enjoyable it is important you say something. Footy is your game too, and you have a right to tell someone what you think and feel about how it is run.
Contact Details:
Eloisa Nidorfer
ph: 0417 677 532