Electronic Stadium Scoring - Tips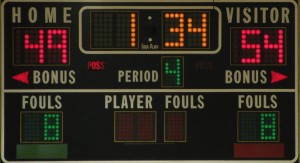 Bench duty is a compulsory requirement of two people from each Vikings Club team for every game played, in all divisions.

Electronic Stadium Scoring has now been introduced at Belconnen Basketball and Sports Centre and paves the way for the eventual phasing out of the paper scoresheet.
For more information on Electronic Stadium Scoring, please visit the Basketball ACT website.
Whilst bench duty is compulsory for our club and may seem like an onerous task, scorers help assist the referees in the smooth running of every game, which at the end of the day is what we all want.
Tuggeranong Vikings appreciates the support of all volunteers who contribute to the overall running of our club.