St. Thomas Stadium
The History of St. Thomas Stadium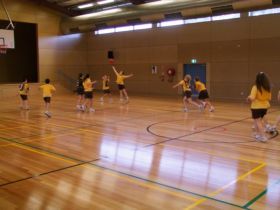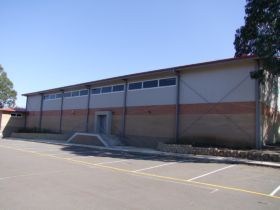 Through the recent government initiative - Building the Education Revolution, St. Thomas' was able to construct a fantastic multi-purpose hall.
This hall is able to be used for a multitude of purposes, such as an extra recreational space for the school, various sports - including netball and basketball. It is also used for performing arts, incorporating a stage, sound system/speakers and a special ecoustic design to maximise volume and clarity.
The St. Thomas multi-purpose hall is a valuable asset to the St. Thomas community.
OUR TRAINING VENUE

We are currently training at St Thomas Basketball Stadium

Training nights are Mondays and Tuesdays.