Melton Auskick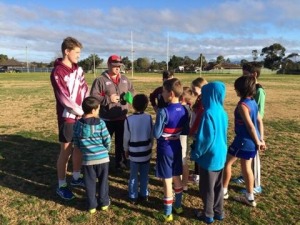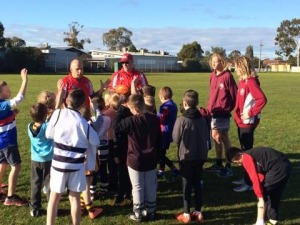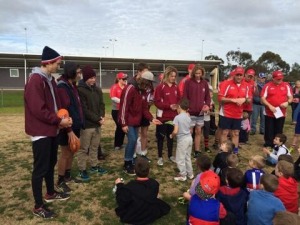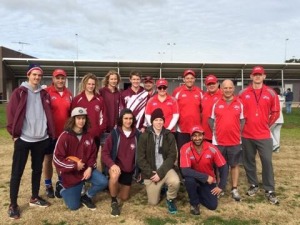 Melton (Saturday) Auskick
The NAB AFL Auskick program makes learning to play AFL fun, safe and easy for boys and girls. Through weekly coaching sessions they'll learn the skills of the game in an exciting, social and safe environment. Auskick is without doubt is the best junior sporting program in Australia, and we are blessed to have such a great centre run from our home ground at Blackwood Reserve, Saturday mornings 9am till 10:30am (Check season dates on the official NAB AFL Auskick Website linked below).
Children will learn the fundamental motor skills vital for future physical activity and sport participation as well as learning how to interact with other children as part of a team in group activities. The program also provides a great opportunity for parents to interact with their kids through the activities, have the opportunity to make new friends, learn about the game and spend quality time with their children.
A typical session includes graded/skill appropriate groups completing warm-up games, skill activities and games, and a match program based on appropriate "Auskick Rules". Auskickers also have further opportunities to participate in Grid Games, often played at local RDFNL/BFNL games, VFL and even AFL games on the mighty MCG or Etihad Stadium throughout the season!
Being one of the largest Auskick Centres in the area, the quality team of experienced coaches and volunteers guide the youngest participants right through to junior ready players. We also have the opportunity for these Auskickers to represent us as "Young Bloods" at local games and, as we share a great relationship with the centre, we also have the opportunity to transition Auskickers to Junior Footballers via the new RDFNL Midweek Under 9's Competition!
Boys & Girls love Auskick, so get involved and start having fun while learning more about our great game...
For more information and registration details visit http://www.aflauskick.com.au/
Auskick Co-ordinator: Michelle Whitehand
Auskick Head-coach: Graeme Dreaver
MJFNC Liasion: John Lennon (JDO)
Other local centres include; Kurunjang Auskick (Thurs), Melton Friday Auskick & Arnolds Creek Auskick (Fri)