Auskick at Kawana Park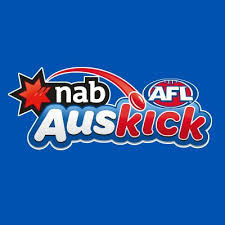 What is Auskick at Kawana Park Eagles?
The NAB AFL Auskick "Rookie" program has been designed for children aged five to eight years. It ensures that all children develop the fundamental skills required to participate in Australian Football. Children participate in activities designed to improve the various skills of the game, followed by a modified game in an environment which safely allows children to practice their Australian Football skills.
Auskick then developes into Superstars football program that allows children under 6.5 to apply there progress of skills and enjoyment to a modified rules game.
The 2022 Auskick season will commence on Sunday 1st of May. For further information, please contact Daniel Brace as below.
Daniel Brace Dbrace@mfac.edu.au