Sponsors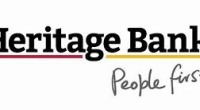 Heritage Bank - Forest Lake Community Branch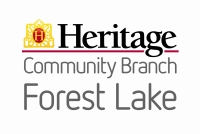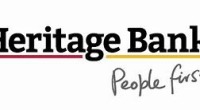 www.heritage.com.au
Heritage Bank has grown to today become Australia's largest customer-owned bank and is one of the longest-running financial institutions in the country. Our origins can be traced back to 1875, when the Toowoomba Permanent Building Society was established. That was followed in 1897 by the formation of the Darling Downs Building Society. The two organisations co-existed side-by-side in Toowoomba until 1981, when they merged to become Heritage Building Society.

In 1983, we established our Head Office in the newly constructed Heritage Plaza complex on Ruthven Street, the first high-rise office facility to be built in the Toowoomba CBD. By 1995, our total consolidated assets passed the $1 billion mark. By 2005, we had reached the $5 billion milestone.

In 2011, we changed our name to Heritage Bank, though our customer-owned structure remained the same.
Heritage Bank
Forest Lake Community Branch
Heritage Bank Limited
Tenancy 60
Forest Lake Shopping Centre
Forest Lake Qld 4078
T 07 3714 9399

F 07 3714 9499
Councillor Charles Strunk - Forest lake Ward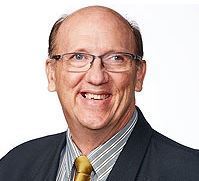 https://www.facebook.com/CharlesStrunk4ForestLakeWard/
The Forest Lake Ward comprises of the suburbs of Inala, Doolandella, Richlands, Forest Lake west of Old Blunder Road, Ellen Grove east of Centenary Highway and Durack west of Blunder Road.
Councillor Charles Strunk
Charles Strunk was elected on 19 March 2016 as Councillor for the new Ward of Forest Lake, formerly Richlands Ward.
Before becoming a Councillor, he worked as an Electorate Officer for Hon Henry Palaszczuk MP, former State Member for Inala and current Member for Inala, Premier Annastacia Palaszczuk MP.
Charles has worked extensively in the private sector for 27 years in sales and management for a number of retail chain stores in Brisbane.
He is a Community Advocate and Volunteer with many local groups including Forest Lake Lions Club, Forest Lake Community House, Inala PCYC, South West Progress Association and Forest Lake Graffiti Busters.
Charles is currently the Opposition Spokesperson on Council's Field Services Committee and a member for the Finance and Economic Development Committee.
Forest Lake Ward Office
Inala Library Building
Cnr Wirraway Parade & Corsair Avenue
Inala Qld 4077

Phone: 07 3407 1211
Email: forestlake.ward@bcc.qld.gov.au
Write to: Councillor Charles Strunk
​PO Box 149, Inala Qld 4077
REBEL SPORTS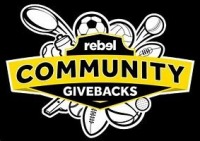 http://www.rebelsports.com.au
Rebel Sports - Browns Plains
39 Grand Plaza Drive
Browns Plains
QLD, AU 4118
Rebel Sports - Springfield
1 Main Street
Springfield Central
QLD, AU 4300