Community Cup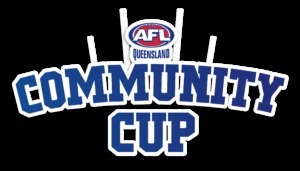 Community Cup
In the 2020 season, Wests Juniors have entered teams in the Community Cup Competition in the 14.5 and 16.5 age groups.
Community Cup – What is new in 2020?
Tailor made for players of all abilities and aspirations, the Community Cup caters to teenage boys and girls.
Fast and skilful, this competitive competition is a chance for players to play football with their teammates and establish new friendships, with a distinct focus on fun and team building.
Introduction of local zones across 4 regions (North, Central, South & South/West), with the aim to reduce travel time where possible, in 12.5, 13.5 Girls, 14.5, 15.5 Girls. 16.5, 17.5 Girls.
16-a-side competition – Reduced on-field playing numbers provides more opportunity for players to touch the football and develop their skills.

Introduction of E-points to reward positive game day behaviour.

Age groups – aligning to standard school age policies

16 round fixture
Age Groups
Under 12.5 01/07/2007 - 30/06/2008
Under 14.5 01/07/2005 - 30/06/2007
Under 16.5 01/07/2003 - 30/06/2005