Footy4Fun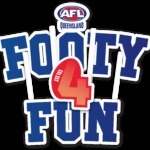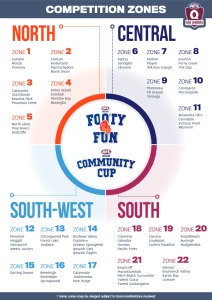 Junior - Footy4Fun
Footy4Fun is the next step for kids aged 8.5 - 11.5 who are ready to move on from NAB AFL Auskick or other introductory programs.
Playing rules and team numbers are modified so children can continue to develop their skills in an enjoyable and safe atmosphere. Footy4Fun is the perfect environment for kids to have fun learning through play, make new friends and create memories that last a lifetime.
Footy4Fun – What is new in 2020?
Introduction of local zones across 4 new regions (North, Central, South & South/West)

Reduced travel time

Increased carnival opportunities across the new regions Age groups – aligning to standard school age policies.
Wests Juniors will play in the South-West zone with local clubs like Kenmore, Sherwood, Jindalee, Moggill and Forrest Lake. Zones will be decided once team registrations are finalised in each age group.
Age Groups
Under 8 01/07/2011 - 31/12/2013
under 9 01/07/2010 - 30/06/2011
Under 10 01/07/2009 - 30/06/2010
Under 11 Boys 01/07/2008 - 30/06/2009
Under 11 Girls 01/07/2008 - 30/06/2010