Conference Championship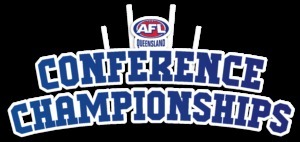 Conference Championship
For the 2020 season, Wests Juniors have entered teams in the Conference Championship Competition for ages 12.5, 14.5 and 16.5.
Conference Championship – What is new in 2020?
The Conference Championship is tailor made for players who are seeking a wider variety of playing opportunity, as travel is not a barrier for them. Fast and skilful, this competition is a chance for players to play football with their teammates, and progress their playing skills in a traditional, competitive environment.
Introduction of two conferences across South East Queensland (North & South) in 12.5, 14.5 & 16.5 Age Groups (cross conference games in 16's age group)
14 round fixture

Introduction of E-points to reward positive game day behaviour in youth football

Age groups – aligning to standard school age policies

Application process for clubs to nominate a team
Age Groups
Under 12.5 01/07/2007 - 30/06/2008
Under 14.5 01/07/2005 - 30/06/2007
Under 16.5 01/07/2003 - 30/06/2005