Recent News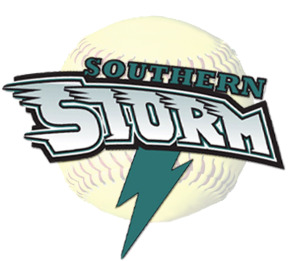 Southern Storm Softball Club
Hi Everyone – it's registration time again – we're looking forward to another great season so let's get registered!
SEASON STARTS 10th OCTOBER 2020
Please find below our Registration DETAILS.
REGISTRATION
Registrations this season will only be done online
There will be no registration night this year.
Registration online link: rego.storm.sssa.org.au
ACTIVE KIDS VOUCHERS WELCOME!
ALL FEES ARE PAYABLE WITH REGISTRATION
Electronic banking details are:
BSB: 032 003
Acc.No: 221315
Note: Please put last name & grade on Reference / Description (eg SmithU13)
OR
Please make cheques payable to 'Southern Storm Softball Club'.
COMPETITIONS
Tee Ball – 5yrs to 9yrs and under - Mixed (Tuesday Evening)
Modball – 11yrs and under – Mixed (Tuesday Evening)
Junior B – 14yrs and under – Mixed
Junior A – 17yrs and under – Mixed
A Grade – Minimum 13yrs
B Grade – Minimum 13yrs
C Grade – Must be 16yrs or older
D Grade – Must be 19yrs or older
Mixed B Grade – Minimum 13yrs
UNIFORMS: Uniforms can be ordered by contacting the club via email storm@sssa.org.au
If you have any questions about registration, please contact
Karina Jensen (Registrar) Mob: 0425 851 757 ; Email: karinajensen5@gmail.com
or Matt Hayes (President) Mob: 0427 472 483
Storm Website: storm.softball.org.au
Facebook: Southern Storm Softball Club