About Us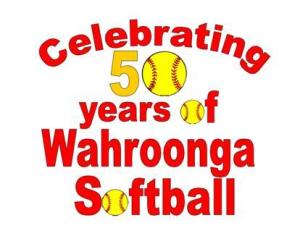 Wahroonga Softball Club Inc. (WSC) is a member of the North Shore District Softball Association Inc. (NSDSA) which began in 1962 with 4 primary school teams.
In 1969 Wahroonga Sports Club became an active member, entering 1 primary school team in the competition. On the 17th May 1995 Wahroonga Softball Club Inc became incorporated following a general meeting of the club. Since this time the club has continued to thrive as a family-orientated club, fielding both junior and senior teams each year. In 2012 we celebrated 50 years as a club, with many current and previous players joining us to celebrate.
The majority of our players are drawn from the Kur-ring-gai area of Sydney. However we are fortunate to have a number of players from other associations who play the winter season with us.
The club is operated by a committee and assisted in many essential ways by its members and friends.
Affiliated with
North Shore District Softball Association
Wahroonga Softball Club Life Members
A number of our members have given a great deal to this club by volunteering in important roles on a regular basis over the years, services without which a club such as ours would struggle to operate, and have been acknowledged for their outstadanding contributions by the awarding of life membership of the club...
Andrew Cooper
Andrew Cooper joined Wahroonga when his daughter started playing softball in 2007. He joined the WSC committee in 2009 and became President in 2011. Andrew has made a substantial contribution to our club and the association as an official, scorer and umpire. In 2017 he stepped down from the role of Club President to become the President of the North Shore Association.
Sue Hamilton
Sue Hamilton joined Wahroonga from Asquith Leagues Club in 1972. Sue joined the committee in 1975 and has been on committee every year since. She has held numerous positions including three terms as President. Sue has coached teams in all grades. Sue represented Wahroonga on the NSDSA Committee from 1975 to 1983 holding positions from Treasurer, Vice President, Grading and Selection Committees. She is still an active member on committee, playing and coaching in the club.
Alison Handley
Alison Handley had one daughter who joined Wahroonga in 1986, Alison herself joined as a player in 1987. Alison has been active as a player and a coach both for Wahroonga and NSDSA coaching many successful teams. Alison has been on and off the committee over the years. She is still an active member on committee, playing and coaching at club and district levels.
John Black
John Black, more commonly known as "JB", first became a Wahroonga coach in 1990, he has continued to coach club teams continuously since then. John has also done the hard yards to become a well-established North Shore and New South Wales coach, currently head coach of the state Under 16 Women`s team.
During all this time John has also worked hard on the Wahroonga committee participating on many committees.
Fran Eustace
Fran Eustace became involved with coaching when her two girls started playing softball. In 1996 Fran started with a primary school team and this area became her passion. She continues to coach teams in the primary school range including for both the club and NSDSA. Fran has also been involved on many Wahroonga committees and has been a driving force behind many club fundraising activites.
Mark Marvell
Mark Marvell became a Wahroonga coach in 1998 when he had two girls playing and has been a reliable coach ever since. He has been a regular member on the Wahroonga and North Shore committees holding various positions including club president. Mark has also been passionate about keeping the club supplied with up to date and safe equipment. In recent years He has also become a regular "blue" umpire
Eric Handley
Eric Handley joined in 1987 and soon learnt how to score. Eric who is well-known to all the players who came up through the junior club and district teams also became Alison's side-kick on the diamond too as her assistant coach, coaching both Wahroonga and NSDSA teams.
Pat McCann
Pat and her husband Peter were heaveliy involved with Wahroonga Sports Club. Peter was made a Life Member of the sports club (they had boys that played soccer). Pat became involved with the softball within the sports club about 1969 and continued until she and Heather left to go to Asquith Leagues Club.
Pat held numerous positions on the club committee and of course was heavily involed with NSDSA and NSW.
Dick Warren
Dick Warren had two daughters who started playing in 1973 and 1974 respectively. Dick became an active member of the Wahroonga Committee, he held many positions on the committee from 1976 including President from 1983 to 1985. He was also on the grading committee, Vice President, equipment convenor and delegate to NSDSA.
He also represented Wahroonga on various NSDSA Committees from 1982 to 1988.
Peter Bradford
Peter Bradford joined Wahroonga upon moving from Canberra to Sydney in 1971. Peter had four daughters who all at some time played for Wahroonga. Peter became President of Wahroonga from 1973 to 1974 and again from 1976 to 1979. He was also heavily involved as a coach, on grading committees and the Treasurer for a period.
Peter was heavily involved on the NSDSA Committee holding positions of Vice President, Treasurer and President. Peter was also a coach of NSDSA representative teams.
Noelene Thomas
Noeleen Thomas had one daughter who played softball. Noeleen was involved in the club from 1982. She was on the general committee then but from 1985 to 1992 she was uniform convenor which was a huge job, as through these years all uniforms were hired out. At the end of each season she would collect them all replace what had to be done and be ready to hand out at the start of the next season.
Peter Denning
Peter Denning had two girls who joined Wahroonga in 1982 and 1983 respectively. Peter became the equipment officer in 1983 and continued until 1992, he also held positions of Vice President and President from 1992 to 1994. Peter was also a club coach. Peter represented Wahroonga on the NSDSA Committee. Peter became a "blues" umpire for many years.
Raina Laughton
Raine Laughton(nee Bradford) came to Sydney with her family in 1972. She was a very competitive player representing Wahroonga, NSDSA and NSW. Raina had two daughters who also later played . Raina was an active coach and on many committees within Wahroonga.