About Us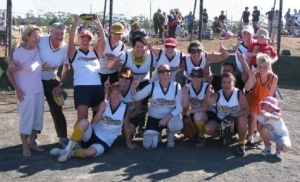 Welcome to Hawks Fastpitch Softball Club, hitting home runs since 1979. We're dedicated to creating a positive environment that is the best softball experience in Victoria.
Originally founded as the Altona Softball Club, Hawks Fastpitch has come a long way from its beginnings in Altona. Now based in Wyndham the club plays in the Werribee Softball Association with teams ranging from juniors through to masters.
At Hawks Fastpitch we pride ourselves on professionalism, enthusiasm and a strong commitment to providing a well organised, happy and respectful softball experience for our players and their families. Our players range from just starting out in softball to state and regional representatives – all are welcome no matter what your experience or skill level.
If you would like to take a swing and fly high with the Hawks head to our contact us page or follow us on facebook for more information.