Contact Us
Berwick Braves Softball Club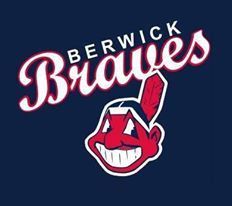 Website
Contact
Email: tania@tankweld.com.au
Mailing address
19 McMaster Crt
Pakenham VIC 3810
Australia
Description
Berwick Braves Softball Club has been part of the Berwick/Casey Association for over 30 years.
Our aim is to promote & foster Softball in and around the City of Casey.
All of our Members are encouraged to participate at Local, State and National Levels.
Since the inception of Masters our older members are given the opportunity to compete not only around the Country in the Australian Masters, but also Overseas in the Asia Pacific and World Masters Games.

Our Club is very Family orientated, you'll always see Mum, Dad & kids competing on the same day, sometimes even on the same diamond.

We boast Officials of a high standard, ranging from Nationally Accredited Level 1 to Internationally Acclaimed Level 6.
Affiliated with
Contact details
Tania Hoare
Treasurer / Public Officer
(m) 0412 544 580
(e) tania@tankweld.com.au
Location
Office bearers

Position

Held by

Contact

President

Helen Short Send Email

Vice President

Andrea (Guppy) Gartside Send Email

Treasurer / Public Officer

Tania Hoare Send Email

tania@tankweld.com.au




(m) 0412 544 580

Secretary

Mary Hall Send Email

Ass. Delegate

Graham Conder Send Email

Registration

Barb Wells Send Email

Uniform co-ordinator

Lorraine Richie Send Email

Web Administrator

Mandy Mclean Send Email

berwick.braves@outlook.com

Ordinary Member

Sharon Oates Send Email

Ordinary Member

John Chavasse Send Email