Juniors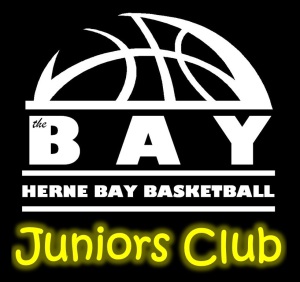 Our Juniors Club is run by our Chairman Brian Steele who provides basketball training sessions for both boys and girls aged 5-10 and 11-16. We welcome new players and club volunteers so please do get in contact with us if you are interested.
Tuesdays (ages 5-10 years):
Time: 16:45 to 17:45
Cost: £2
Saturdays (ages 11-16 years):
Time: 16:00 to 17:30
Cost: £3
For younger players wishing to take their basketball skills to the next level, there is the oppertunity to join our team and play in the newly established U12 Central Venue League, held at Herne Bay. The top selected teams from the league will have an opportunity to then play regionally as part of the 'Basketball England National Series' Competition!
As junior players begin to apporach 16 they may also wish to consider joining one of our senior teams. Herne Bay Basketball Club has a good reputation for giving junior players a chance to develop their talent within their teams.
For further information please contact Brian directly at bsteele4@sky.com or alternatively contact the club at hernebay.basketball@gmail.com
Court Address: The Bay Sports Arena, Bullockstone Road, Herne Bay, CT6 7NS.