2022/23 Squad Coaches Announced
Squad Coaches for the 2022/23 Morwell Basketball Representative Squad Sides have been Announced
Under 10 Boys - Tim James
Under 10 Girls - TBA
Under 12 Gils - Dale Foster
Under 12 Boys - Nicole Carnie
Under 14 Girls - Jerome Fourlze
Under 14 Boys - TBA
Under 16 Girls - Chris Row
Under 16 Boys - Jenny Byrnes
Under 18 Girls - TBA
Under 18 Boys - TBA
Try outs for all age groups will be held soon, keep an eye on our socials for more information.
Congratulations to the appointed coaches and we look forward to another Magic season of Rep basketball.
Last Modified on 01/07/2022 13:06
2022 Squad Breakup
Morwell Basketball recently held it's 2021/22 End of Season Squad breakup at the Morwell Leisure Centre where players and their families were treated to pizza and drinks for lunch followed by presntations and an afternoon of fun at the Leisure Centre pool.
Award winners for the 2021/22 season -
U10 Boys
MVP - Joshua Webb Coaches Award - Henry Thompson
U12 Girls
MVP - Iris Knowles Coaches Award - Matilda Windsor
U12 Boys
MVP - Jack Towers Coaches Award - Toby McInnes
U14 Girls
MVP - Grace Schill Coaches Award - Arlia Bedford
Under 14 Boys
MVP - Cooper Peachey Coaches Award - Olly Morgan
Under 16 Girls
MVP - Ashlyn Murtagh Coaches Award - Lara Noblett
Under 16 Boys
MVP - Riley Gordon Coaches Award - Will Towers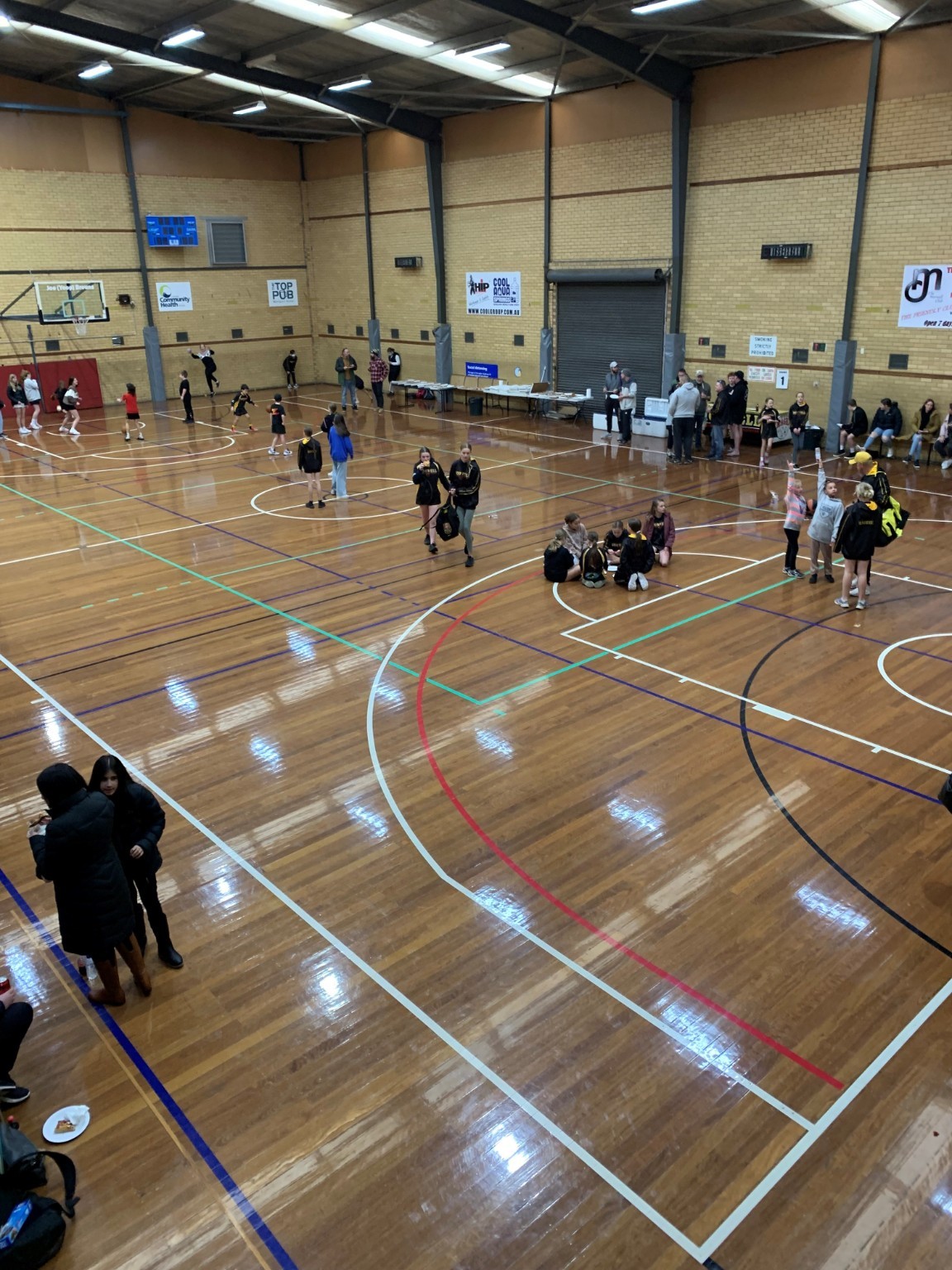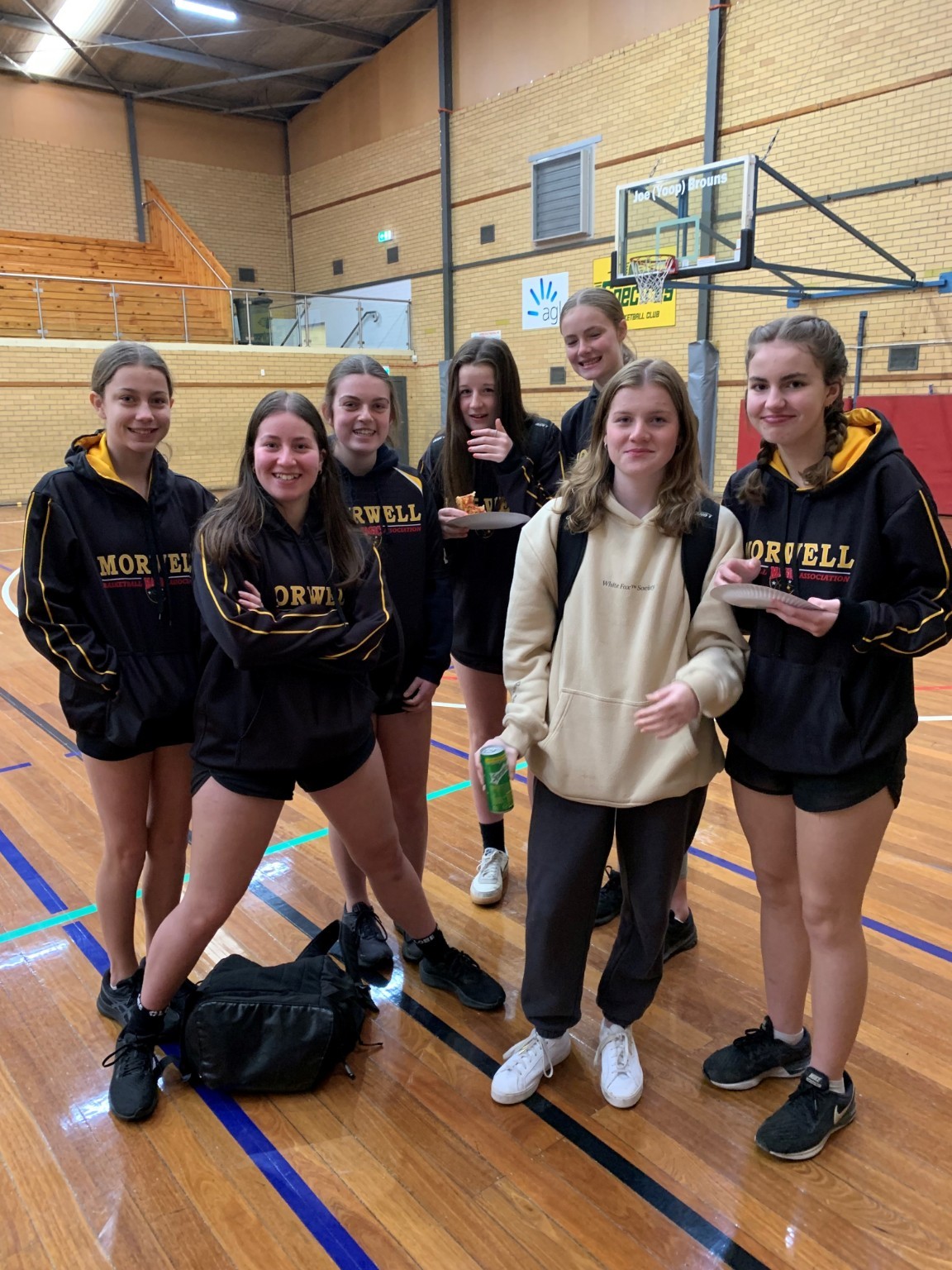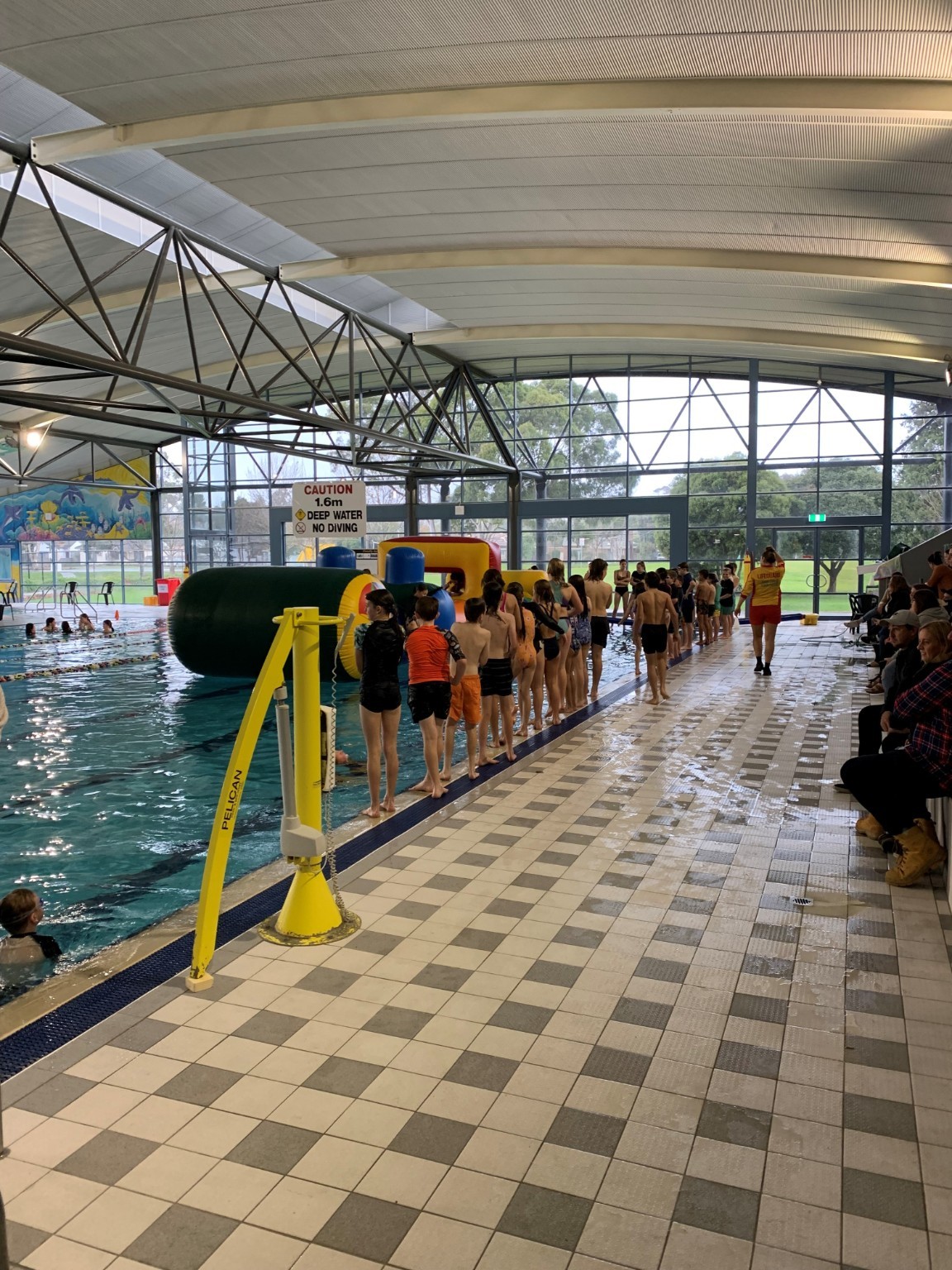 Last Modified on 01/07/2022 12:31
U14 Country Championships
Congratulations to Jerome, Liv and the girls for their winning performance in the U14 Country Championships taking out the Division 3 title. WELL DONE GIRLS - GO MAGIC!!!!!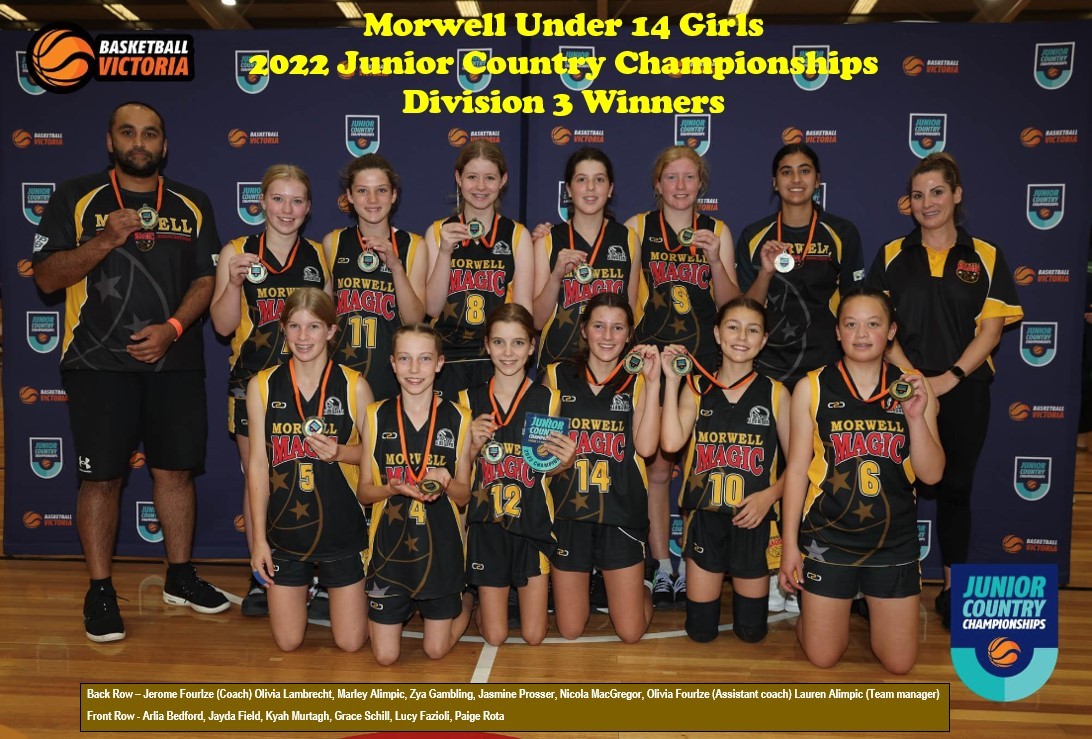 Last Modified on 13/04/2022 16:37
PlayHQ Registration
Registration for the Morwell Basketball Association Junior Winter season 2022 is now open.
To register as a Junior player for the upcoming season, click on the link below or head over to PlayHQ Morwell Basketball Association page (Register tab) and select the "Register a Player, Coach or Team Manager option to register for the new season. The new season commences on Monday the 2nd May and will run through to September 2022.
Registration and Basketball Victoria Affiliation fees (if applicable) must be paid prior to taking the court for Round 1.
We have again kept our MBA registration fee at $55.00 for the first child with a $10 family discount for each child registered thereafter.
The Morwell Basketball Committee of Management would like to to thank all our fantastic players, parents and families for your support and we will continue to ensure a safe and fun environment for all involved here at Morwell Basketball.
We look forward to seeing all our existing players back and hopefully many new players for another great Winter season of Basketball.
CLICK HERE TO REGISTER A JUNIOR PLAYER
Registration Guide for Participants
Basketball Victoria has implemed the registration platform – PlayHQ
Fee structure
The Morwell Basketball Association register individually (directly to a team for Seniors and direct to the Association for Juniors). Basketball Victoria Affiliation fee of $26.00 per person is paid directly to Basketball Victoria at the point of registration to a competition season at Morwell Basketball. This results in a more transparent and affordable fee structure as participants will only need to pay their Affiliation fee once when they register per 365-day period, irrespective of how many teams or Associations they play in – it's all in the one PlayHQ profile.
The individual Basketball Victoria affiliation/licence are as follows (when registering to any 2021/22 season):
$39p.p – Adult / Senior (18 or over)
$26p.p – Child / Junior (17 and under)
Morwell Basketball Registration fee – Juniors (17 and under) = $55.00/season
– Seniors (18 and Over) = $61.00/season
Basketball Victoria Affiliation
For participants, affiliation with Basketball Victoria includes:
Personal Player/Accident insurance
Affiliation with Basketball Victoria and Basketball Australia
Opportunity to participate in all Basketball Victoria sanctioned leagues, events and competitions.
Opportunity to participate in education, training, seminars, courses & clinics.
Participation and eligibility for state team / development programs.
Ability to manage their own basketball experience.
Commercial partner benefits.
The process to register is very simple, just set up a PlayHQ profile by visiting https://www.playhq.com/signup
(You will need to have access to your emails as PlayHQ will send you a verification code in an email that must be entered to complete your profile)
You can then complete your own (senior) and/or your Child's (Junior) registration via PlayHQ's Morwell Basketball Association page or the link provided on the Morwell Basketball Associations website.
Unregistered players will not be permitted to take the court under any circumstances.
For FAQs and more information please refer to http://www.basketballvictoria.com.au/registration
Last Modified on 23/03/2022 08:44