Morwell Girls Selected for the Regional Academy
Basketball Victoria recently held it's Under 14 Boys and Girls Skills Days across nine regional centres throughout Victoria. The Skills days are a development program for players of all abilities and standards from all Victorian Country Associations. From these Skills Day events, some Athletes are selected to go on to the Under 14 Regional Academy. This is a training and development program for country athletes. The program concentrates on advance individual and team skills for players in the U14 age group who have been selected and invited into the program.
Regional Academy players attend regular small group skills sessions at or near their home association, under the direction of a Regional Academy Network Coach. Players also attend two compulsory weekend live-in camps within their region.
From this, players can be selected for additional Basketball Victoria events such as the Gold Nugget Camps, Australian Country Junior Basketball Cup, Southern Cross Challenge and State Performance Program.
Three of our talented U14 girls have been selected from the recent Skills Days held in Traralgon to advance to the Regional Academy program. Ella James, Grace Schill and Marly Wallace have all been selected to take part in the Regional Academy program which will include approximately 9 weeks of Academy training. Congratulations girls on your selection.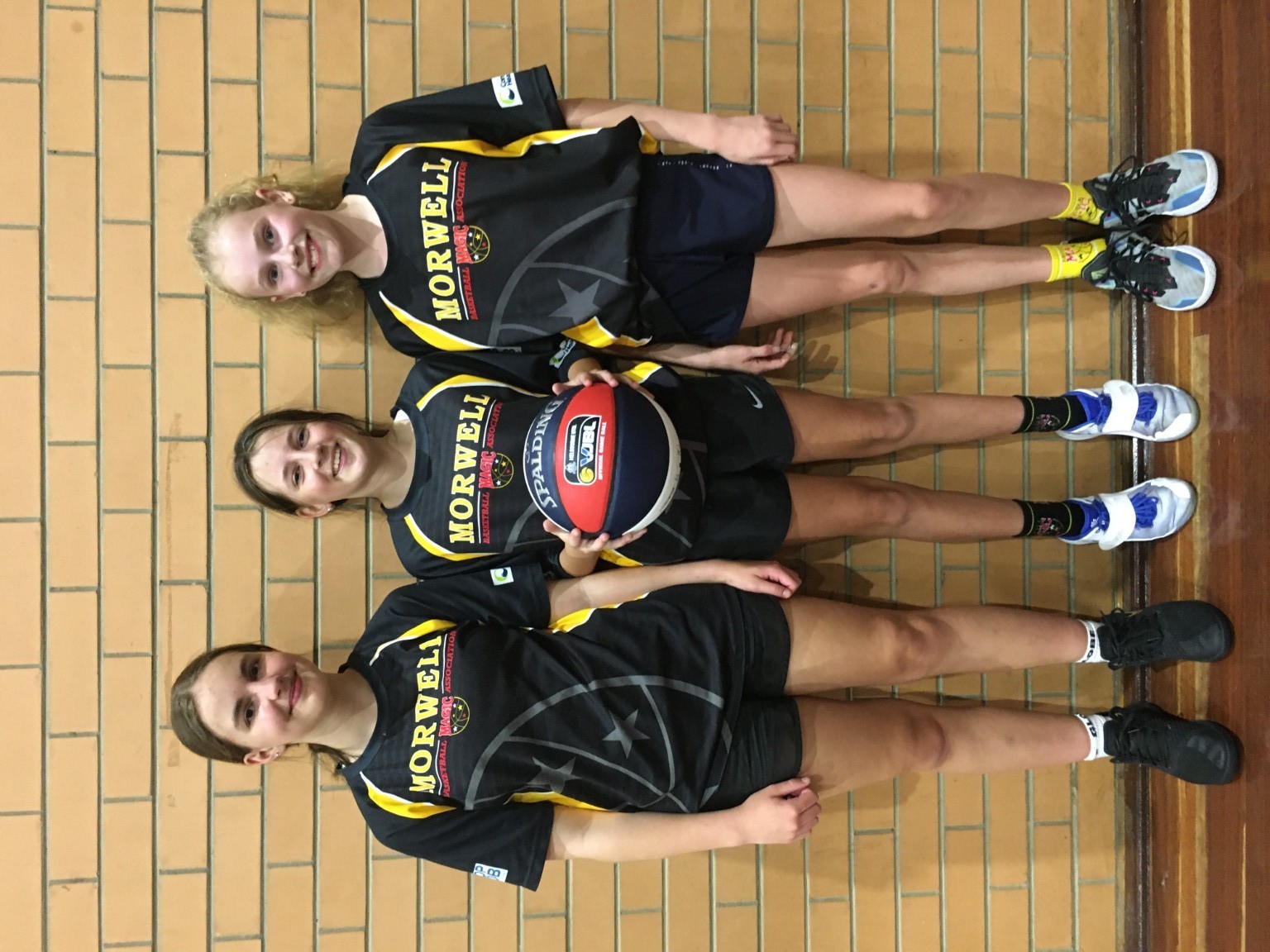 Last Modified on 15/04/2021 08:29
PlayHQ Registration
Registration Guide for Participants
Basketball Victoria has implemed the registration platform – PlayHQ, a system that is purpose built for basketball, by basketball.
Reasons for this change include:
• The need for a modern, user-friendly and reliable system
• A system to help with a new state-wide individual registration process
• Adherence to new data and privacy legislation
• To assist with a better understanding of participants
• To provide clubs, associations and participants with a personalised and better experience
Fee structure
Country Associations register individually (directly to a team for Seniors and to the Morwell Basketball Association for Juniors). For anyone registering to a season commencing in 2021 and going forward - the Basketball Victoria Affiliation fee will be paid directly to Basketball Victoria at the point of registration to a competition season at Morwell Basketball Association. This results in a more transparent and affordable fee structure as participants will only need to pay once when they register per 365-day period, irrespective of how many teams or Associations they play in – it's all in the one PlayHQ profile.
The individual Basketball Victoria affiliation/licence are as follows (when registering to any 2021 season):
$39p.p – Adult / Senior (18 or over)
$25p.p – Child / Junior (17 and under)
Morwell Basketball Registration fee – Juniors (17 and under) = $55.00/season
– Seniors (18 and Over) = $61.00/season
Basketball Victoria Affiliation
For participants, affiliation with Basketball Victoria includes:
Personal Player/Accident insurance
Affiliation with Basketball Victoria and Basketball Australia
Opportunity to participate in all Basketball Victoria sanctioned leagues, events and competitions.
Opportunity to participate in education, training, seminars, courses & clinics.
Participation and eligibility for state team / development programs.
Ability to manage their own basketball experience.
Commercial partner benefits.
The process to register is very simple, just set up a PlayHQ profile by visiting https://www.playhq.com/signup
(You will need to have access to your emails as PlayHQ will send you a verification code in an email that must be entered to complete your profile)
You can then AND ONLY THEN complete your own (senior) and/or your Child's (Junior) registration via the link provided on the Morwell Basketball Associations website.
Unregistered players will not be permitted to take the court under any circumstances.
For FAQs and more information please refer to http://www.basketballvictoria.com.au/registration
Last Modified on 21/01/2021 16:39