Home Page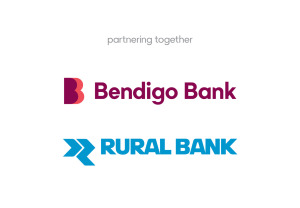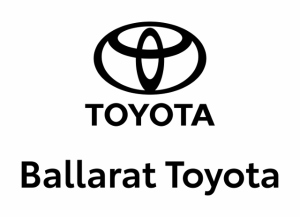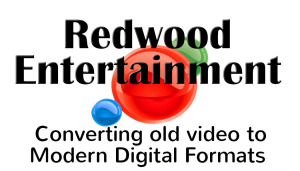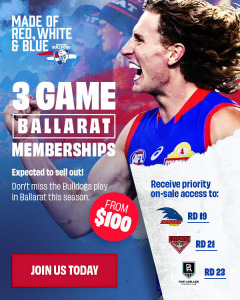 Bendigo Bank
& Rural Bank
Central Highlands
Football League
Proudly supported by naming rights partner Bendigo Bank & Rural Bank
Bendigo Bank's local Community Bank branches are proud to be supporting Central Highlands Football League. To find out more on how the Community Bank's are supporting your local community please visit their website by following the links below.
As our major sponsor we ask that you please support your local Community Bank.
Community Bank Beaufort - https://www.bendigobank.com.au/branch/vic/community-bank-beaufort/
Community Bank Ballan- https://www.bendigobank.com.au/branch/vic/community-bank-ballan-district/
Community Bank Buninyong- https://www.bendigobank.com.au/branch/vic/community-bank-buninyong-district/
Community Bank Creswick- https://www.bendigobank.com.au/branch/vic/community-bank-creswick-district/
Community Bank Daylesford- https://www.bendigobank.com.au/branch/vic/community-bank-daylesford-district/
This season the junior inter league CHFL v Colac will be played later in the year after the football season is over.
All squads will remain the same and players will be advised when the program will resume.
Match times are
U13's 11.00am
U15's 12.30pm
U18's 2.30pm
"Cutting Edge Joinery"U18 squad
Bungaree- Thomas Elliott & Dom Bartolo
Buninyong- Mitch Warner & Jaylan White
Carngham Linton-Brodey Benson
Creswick- Dane Whitfield
Daylesford- Adam Pasahidis
Gordon- Daniel Pascoe & Lachy Reynolds
Hepburn- Brayden Yanner & Xavier Penny
Learmonth- Soren Andrews & Austin Hare
Newlyn- Paddy Labbett, Sam Scott, Will Lund & Kingsley Prendergast
Rokewood Corindhap- Hunter McDonald & Ben Grimma
Skipton- Jack Liston & Harry Wills
Springbank- Kade Wells & Justin Butler
Waubra- Reggie Palmer & Tommy Ford
"Stewarts Bakery"U15 Squad
Ballan- Tom Cox & Jack Jarvis
Beaufort- Zac Daly
Bungaree- Joseph Elliott & Jai Smolenars
Buninyong- Sam Battistella & Seth Berentse
Creswick- James Griffin
Daylesford- Adam Leonard & Zach Koleski
Dunnstown- Cody Bower
Gordon-Josh McGannon & Angus Newman
Hepburn- Bondi Robinson, Oscar McLucas & Mitchell Yanner
Learmonth- Daniel Norton & Ashton McLennan
Newlyn- Brodie Talent & Josh Rofe
Rokewood Corindhap- Mason Griffin
Springbank- Ashton Trainor & Sam Duggan
Waubra- Nick Sardo & Jamie Sardo
"Stewarts Bakery" U13 Squad
Ballan- Sarah Burton
Bungaree- Joshua Elliott & Tom Hodge
Buninyong- Walter Orwin & Nathan Battistell
Clunes- Roman Kennedy
Daylesford-Brendan Monaghan & Tate Koleski
Dunnstown-Harrison Murley
Gordon-Riley Shillito & Liam Turner
Hepburn- Oscar Stone & Lucas McDonald
Learmonth- Lincoln Smith & Jarvis Wright
Newlyn- Mitch Martin & James Tippett
Rokewood Corindhap-Rani Anwyl & Jack Plier
Skipton- Harry Collins
Springbank- Max Kinnaburgh & Lachlan Goss
Waubra- Eddie Palmer & Callan Ford
The CHFL football app is now live and available to down load from gameface
All clubs sites and the program are on the app as well as live scoring of the senior matches.
2021 Match Start times alteration
Due to Covid cleaning protocols match start time will change, these changes will be reviewed after round two after clubs provide feedback.
Match start times...
Seniors 2.35pm
Reserves 12.45pm
U18's 11.05am
U15's 9.40am
U12's 8.45am
Lachie's Legacy
Purpose
Lachie's Legacy aims to bring rural and remote children access to the game of football through skill development, provision of equipment, payment of registration fees and access to facilities.
The aims of the Legacy are to;
Provide equipment including, but not limited to; footballs, training equipment, uniforms, boots to children that otherwise would not have access to.

Facilitate development of the game within rural areas through workshops for team's player training sessions and mentoring.

Offer opportunities to players within the game that builds mateship and positive experiences supporting Lachies belief that AFL is the greatest game on earth.
Firstly get the word out there that the legacy exists so kids who need assistance can apply. A bank account has been established for people, business or sporting clubs to donate directly. A group of key people who understand the aim of 'Lachies legacy' will be coordinating the disbursement of funds via applications from teams and visualised opportunities.
Account name: Lachie's Legacy
BSB: 633 000
Account number: 163 422 934
CHFL Preferred Uniform Supplier
The Central Highlands F.L. continues its partnership with Loco Sportswear as the preferred uniform supplier within the CHFL providing on and off field uniforms to clubs within the league.
Loco Sportswear is a licensed AFL Victoria Country supplier able to provide matchday jumpers and socks, netball skirts and off field apparel to suit all needs of clubs.
All orders are recommended to be placed directly with Loco Sportswear. www.locosportswear.com.au

For further information contact Loco on (03) 9645 4150 or e-mail info@locosportswear.com.au