Timmy Duggan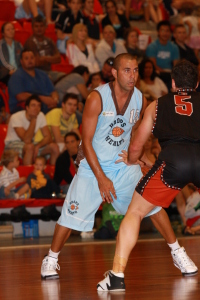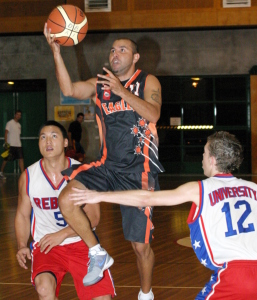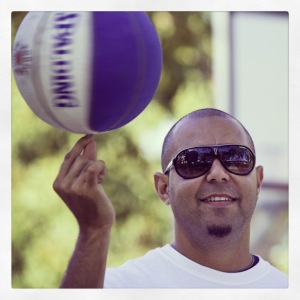 Timmy Duggan founded the Hoops 4 Health Program back in 2002 in Cairns through the WuChooperen Health Service. Timmy is the first person from the Northern Territory to play in the National Basketball League doing so in 1996 with the now defunct Gold Coast Rollers and from 1999 - 2001 with the Cairns Taipans. He is also one of only a handful of Aboriginal people to have played in the NBL.
From 2007 - 2011, Timmy was the Director of Coaching for Basketball Northern Territory and during this time, the NT Junior State Program recorded some historical results at Australian National Junior Championships.
Born in Darwin, Timmy is part of the local Talbot family, (Grandfather Keith) and he is also proud of his Warrumungu heritage. His grandmother, Josephine Martin (Talbot) was a member of the stolen generation, taken from the Phillip Creek Mission just north of Tennant Creek in the 1940's to the Retta Dixon Home in Darwin. His grandmother on his father's side Dorothy Duggan (Fraser) was a Nykina lady from the Kimberleys in Western Australia. A family man, Timmy is married to Tamara and has three daughters, Tayha, Siannah and Jodicee. He also spends time coaching the Darwin Buffaloes Football Club Under 18 Team.
His interests however stretched further than basketball court and in 1995 as a student health worker began thinking of innovative ways to improve the health and well-being of Aboriginal and Torres Strait Islander youth in Australia. He posseses a Diploma in Youth in Development Work. He has worked with the inner city youth in Redfern, Sydney to the far reaching communities in the Northern Territory, developing and constantly improving the original concept of Hoops 4 Health.
Today it has grown from a program into a health promotion charity based in Darwin, Northern Territory.
Timmy is the recipient of many awards for his efforts to Hoops 4 Health including:
* Being recognised in the Smart 100 from the Bulletin Magazine's Health and Science Category in 2004.
* Recipient of the Administrators Medal for Role Model of The Year in 2011.
* Named Top End NAIDOC Person of the Year in 2012
His mentors include former Cairns coaches, Peter Lonergan and Rodd Popp and his father Don.
Timmy believes the Hoops 4 Health Aboriginal Corporation can change lives and close the gap for Indigenous life expectancy but without the appropriate funding the organisation continues to operate on a shoestring budget.
"Hoops 4 Health is in no way about me, but it encompasses youth, communities and families and a sense of belonging to a program that can have a positive impact on young people for many years."