QGrants Round 5 FairPlay Vouchers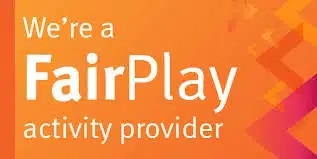 Just a reminder, MBBI are a Registered Activity Provider for QGrant FairPlay Vouchers. Applications for Round 5 close soon, 29th September.
Once you have a voucher, you will have until 8th November to present it to MBBI for redemption by the Association.
AFTER THE 8TH OF NOVEMBER, MBBI WILL NOT GUARANTEE TO PROCESS THE VOUCHER BY C.O.B. ON THE 10th NOVEMBER.
ALL VOUCHERS MUST BE PRESENTED WITH A VALID SIGNATURE.
We must have time to process the large number of signed vouchers that we are presented with.
If your voucher is lodged with MBBI after 8th November and cannot not processed in time, your invoice will be deemed as unpaid.
We will give priority to signed vouchers first, then if we have time, we will contact redeemers who have not signed the voucher to get it signed.
QGrants will not redeem unsigned vouchers and your invoiced will be deemed as unpaid.
We are a volunteer organisation run by volunteers, so time matters.
VOUCHERS CANNOT BE REDEEMED FOR CREDIT OR CASH AND ARE GOOD FOR UP TO $150.
VOUCHERS ONLY APPLY FOR THE SEASON THAT THEY ARE FIRST USED IN.
Thus, if your invoice is for less than $150, the balance is forfeited. This is the QGrant's rule.
The association must ensure we do not breach these conditions if we are to remain an Activity Provider and retain this facility for all members. We will not jeopardise MBBI's Eligibility for any individual member.
Under the new MBBI Fees Policy announced last week via email and our website,
All junior players must pay the first instalment online, $150.00.
Therefore, the FairPlay voucher can only be used for the second instalment.
If the FairPlay is used for the second instalment, the 2nd Instalment invoice amount will be reduced from $170.00 to $150.00.
For more information go to:
https://www.qld.gov.au/recreation/sports/funding/fairplay
Last Modified on 07/08/2021 10:41