Aussie Hoops at MBBI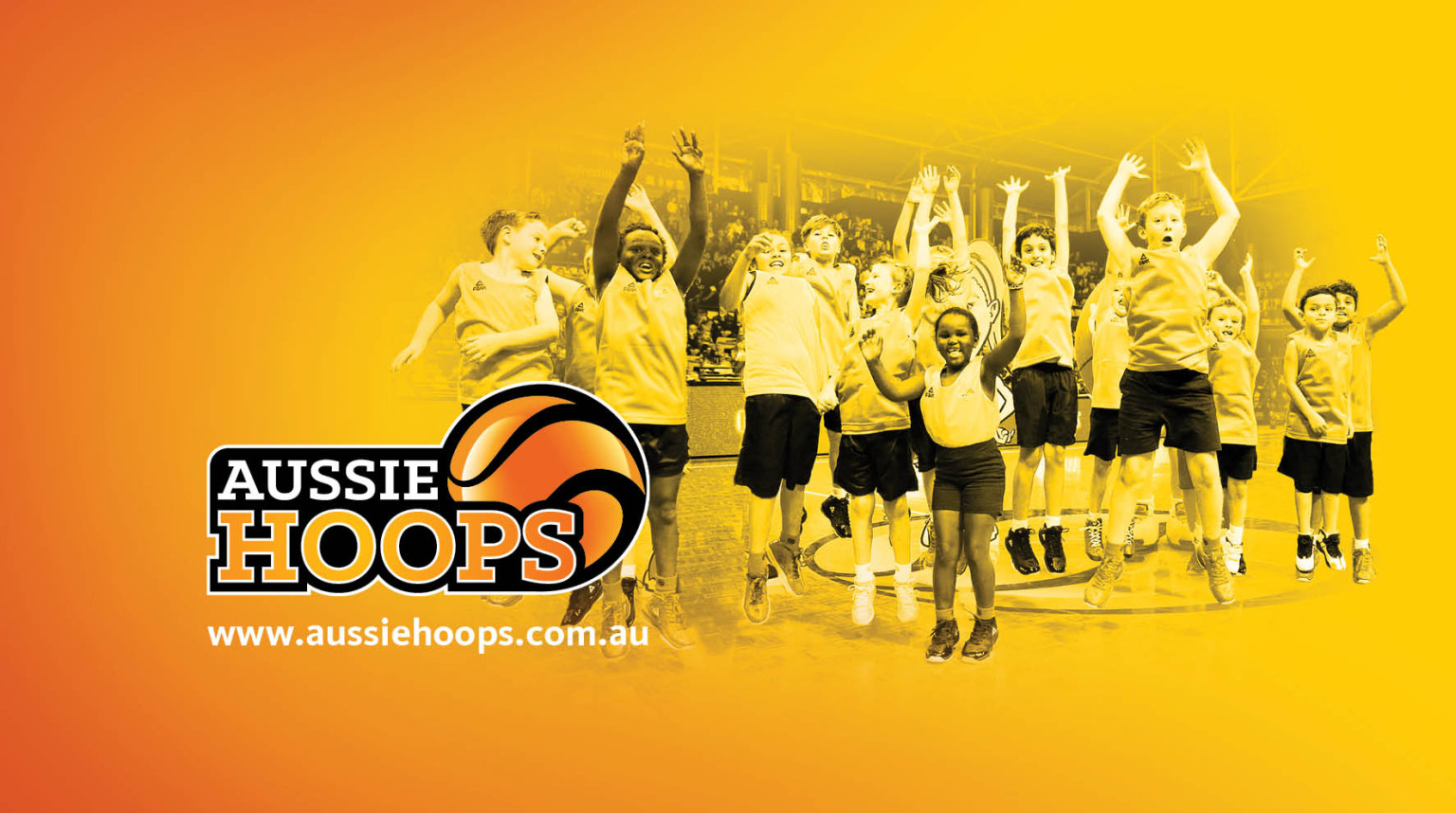 What is Aussie Hoops
Aussie Hoops is Basketball Australia's official introductory program, providing a fun and inclusive Basketball experience for 5-10-year-olds that serves as an introduction to a lifetime of involvement in the game. In addition to promoting healthy and active lifestyles, the program serves as a platform for social development and inclusion - fostering stronger and more vibrant communities and individuals.
Aussie Hoops has been designed in three staged programs to ensure that for each age group, participants are participating in activities and games that are relevant to their physical and mental capabilities, which will increase in competitiveness until participants are ready to transition into local club competitions.
FAQ
What experience does my child need to participate in Aussie Hoops?
A) No prior experience with basketball or sport is required.
Q) Where can my child participate in Aussie Hoops?
A) We have several programs at various schools.
Q) When do Aussie Hoops programs run?
A) All year round. Programs are typically in conjunction with the applicable school terms in your State or Territory.
Q) How long does an Aussie Hoops program run for?
A) Dependent on the local centre, programs run for between 5 and 10 weeks.
Q) How long does an Aussie Hoops session run for?
A) Dependent on the local centre, sessions are delivered each week for between 45 and 75 minutes.
Q) What does my child receive as a Aussie Hoops participant?
A) Upon successful online registration and payment, an Aussie Hoops participant receives a Participant Pack which contains a Aussie Hoops backpack, reversible singlet and basketball.
Q) How do I register my child to participate in a Aussie Hoops program?
A) Participants can only be registered for Aussie Hoops programs online. Visit the Aussie Hoops website or our website and follow the prompts to registration and payment. Registration and payment should take no longer than 5 minutes.
Q) What equipment does my child need to participate?
A) Participants are required to bring their basketball provided in their Participant Pack and encouraged to wear the reversible singlet at session delivery. We also recommend participants bring a water bottle and wear suitable footwear for participation such as standard school sport shoes or basketball shoes.
Q) Does my child need protective equipment?
A) Basketball is considered a limited-contact sport and Aussie Hoops is delivered in a controlled environment. With this said a small percentage of participants wear mouth guards as a point of safety.
Q) Who runs an Aussie Hoops local centre?
A) Aussie Hoop is an Australian Basketball Association program delivered by tour local club, Moreton Bay Basketball Inc.
Q) As a parent or caregiver, how can I get involved?
A) There are a variety of ways to become involved in Aussie Hoops. Basketball Australia recommends reaching out to your Local Centre Coordinator in the first instance. At MBBI we welcome parental involvement during sessions. You can also complete the Aussie Hoops Coaching Course.
Q) How much does Aussie Hoops cost?
A) $100 for new players and $70 for return players.
Upcoming SessionS
Girls 9 weeks commencing 24/04/2021, 8:00am, at Burpengary State School.
Boys 9 weeks commencing 24/04/2021, 8:00am, at Burpengary State School.
Mixed 9 weeks commencing Monday 26/04/2021, 4:30pm, at Burpengary State School.
And more programs coming to other schools.
For more information follow this link: https://aussiehoops.basketball/
Last Modified on 19/04/2021 22:34