NEW WEBSITE
Southern Districts Basketball Association is moving to a new website.
We know this new website will give all our members access to everything they need to know about their club.
News...Contacts...Game times and results for Juniors and Seniors.
Make sure you bookmark our new home and just head to
or click on the page below.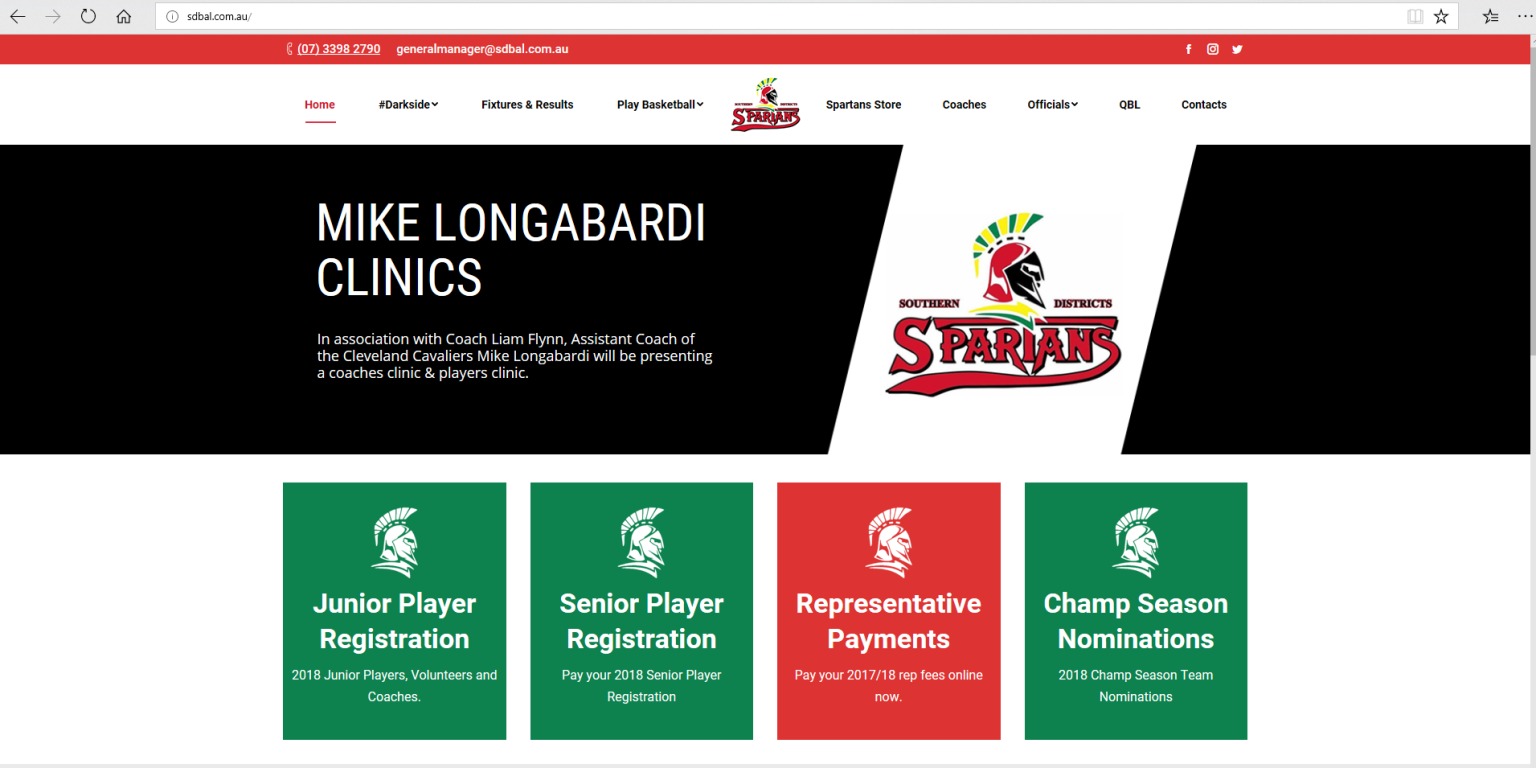 Last Modified on 04/04/2018 11:30