Vic Player Profiles
#25 Meg Hutchins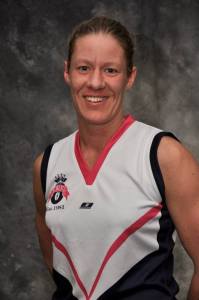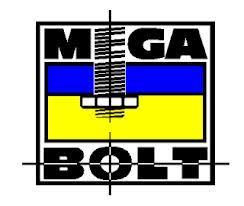 PLAYER STATS:
SPONSOR: Megabolt Australia
Age: 31
Height: 175cm
Place of Birth: Melbourne, Vic
High School: Methodist Ladies College
Occupation: Student
VWFL Club: Eastern Devils Womens Football Club
Club Jumper No.: 25
Position: Centre Half Back/ Utility
Career Games: 140 games
State Teams: 2004, 2005, 2006, 2007, 2009, 2011
AFL Debut: Kew Juniors (U/9's 1990)
My brother is 8 years older than me, and was heavily involved in football, so I tagged along wherever he went and loved playing kick to kick with him whenever I could. I then went on to play 50+ games as a junior, until the rules made me stop. There was no Youth Girls football back in the day, so that was the end of football for me until about 8-10 years later. I was emailed by a school friend (Wotto!), who asked for supporters to come and cheer the Devils on in their round 1 game of 2003. I asked her if I could come and train as I loved football.
Football achievements:



Vice-Captain of the Eastern Devils




Eastern Devils' Team of the Decade




Devils' leading goal kicker '05, '06, '07, '08 & Runner-Up B&F in 2006




Victorian Representative on 6 occasions




5 time All Australian




Australian Team for the very first (and last!) Women's International Rules tour of Ireland in 2006




2003 VWFL Best First Year Player




2004 VWFL Helen Lambert Medallist




2011 Inaugural AFL Women's High Performance Academy



Favourite moment/highlight in your playing career?
The Devils winning against powerhouse Melbourne Uni for the first time in our history in 2004. It was like we won the grand final! I'm hoping that this season brings the greatest highlight though, with a VWFL Grand Final and premiership high up on the priority list!
Other Sporting achievements:
I've represented Victoria in rowing on a number of occasions
Any mantra or favourite quote that you live by or sums up your attitude towards football?
Make the most of every opportunity you get, as you only get one chance at life.