Keys!
Can you please follow up any keys your officials may have. They will need to be handed in at the AGM tonight and re-issued.
If you have trouble collecting them by tonight please have them on Saturday for the First registration day.
ALL keys MUST be returned and re-issued.
Thank you.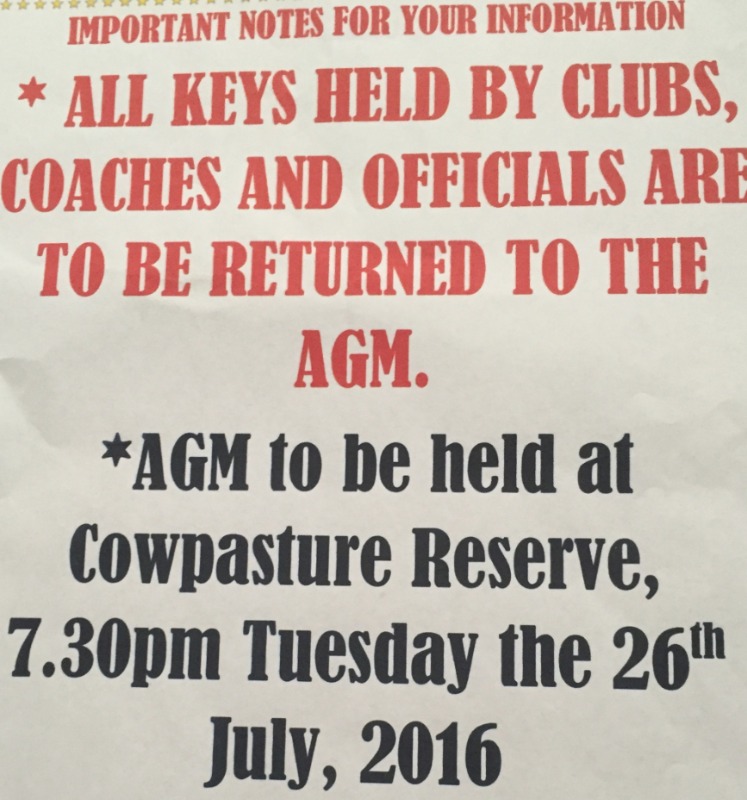 Last Modified on 26/07/2016 16:03