Home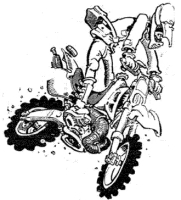 Welcome to the Maffra Sale Motorcycle Club Website
UPDATE - 13/11/2021
KEEP WATCHING THE WEBSITE FOR UPDATES.
For all other Club Enquiries call :-
John Miller (President) 0418 594 705
Justin Donoghue (Secretary) 0410 063 168
Following the AGM held at the MSMC Club Rooms during the week, the new Committee stands as follows:
President - John Miller
Vice President - Jimmy Graham
Secretary - Justin Donoghue
Treasurer - Sandy Miller
Committee:
Dave Perrin
John McCall
Norm Watts
Shane Dole
Many thanks to all the outgoing Committe members for your efforts in supporting our Club in 2021.
** IMPORTANT NOTICE
Any persons wishing to work or do maintenance at the Newry Motorcycle Complex must contact John Miller on 0418 594 705 before entering the track grounds.
Thank you.
IMPORTANT HOUSEKEEPING REQUIREMENTS:
We have several neighbours adjoining our Newy location - I require all members, participants and visitors to respect all of our neighbours as we would in our residential areas.
Please take heed of all signs as posted around the track grounds.
Yours thankfully
John Miller
2022 Membership forms for both Vintage section and MX are now available for down load.