Active Kids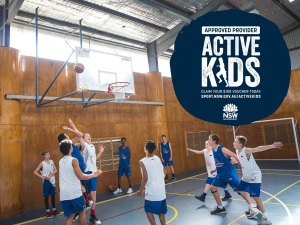 Dubbo Basketball is now a registered activity provider for the NSW Government's Active Kids Rebate Program. The $100 voucher is available to all school children, aged 4.5 to 18 years old, and is valid until December 31, 2018.
Step 1) You will first need to apply for your voucher from Services NSW HERE
Once you have your voucher, it can be redeemed when registering online through our registration forms.
Step 2) To see how the Active Kids Rebate Program $100 voucher works, click HERE