Sponsorship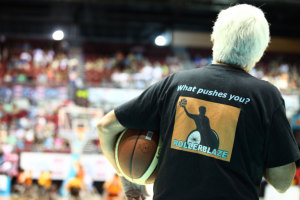 So - what pushes you?
With an average of close to 5,000 hits per month this site is a great advertising investment.
Sponsorship of a team in the Monday night social competition costs $300 for personalised singlets with your company logo.
Sponsorship of individual players also provides a great avenue for promoting this sport and your business.
Contact Sandy on 0407 101 480 or email rollerblaze@bigpond.com for more information.