Fair Play/Play Fair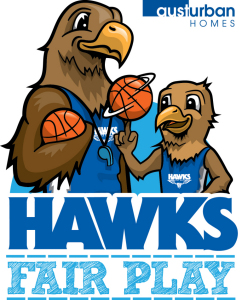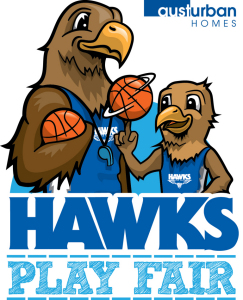 Perry Lakes Hawks Junior Competitions Zero Tolerance Policy
All participants in Perry Lakes Hawks junior competitions must accept responsibility for their behavior.
Perry Lakes Hawks reserves the right to ask any coach, manager, player, parent or spectator to immediately leave the venue should they -
Wilfully question or challenge the rulings of the referees

Berate or abuse referees

Berate or abuse players

Berate or abuse other parents or spectators

Display conduct which is inappropriate in a sporting environment
No warnings will be given in the event of the above action becoming necessary.
Any such ejection, or failure to leave the venue, will be referred to the junior competition Tribunal which may result in further formal actions being put in place
If you require, or would like to offer feedback or request a clarification on this issue please speak with the Games Controller at an appropriate time or contact the Perry Lakes Hawks office on the next business day.
The adoption of this Zero Tolerance policy has become necessary due to the reported instances of inappropriate and abusive behavior at competitions conducted by Perry Lakes Hawks Basketball Association. Our desire is to nurture a safe competitive environment for all participants. We ask any person that feels they cannot refrain from the above unacceptable behavior to not attend.
Please note that any action taken under this Zero Tolerance policy and procedure is entirely separate to any action that may be necessitated by State law under the Working with Children Check and any other relevant laws.