HOME PAGE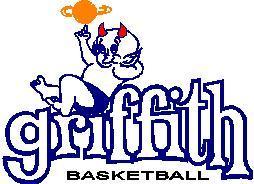 Welcome Back to West End Stadium.
Griffith Basketball has put in place for the safety of everyone who enters the stadium to play basketball starting this Monday afternoon with the Aussie Hoops program, Junior Basketball recommencement of the Autumn competition and the Senior Competition guidelines that follow the requirements for the recommencement of sport.
Posted at the stadium are copies of Griffith Basketballs guidelines, posters etc that we ask you read and adhere to so we can keep the game going each week. We are learning as we go along and with your cooperation, we appreciate your patients and understanding as we administer the competitions for the Association.
Following is a snapshot of the guidelines as you turn up for your first game.
IF you are feeling unwell please stay home.
You must have showered before you come to the stadium.
If too many people are in the foyer please observe the crosses on the pavement and move accordingly.
Social distancing applies at all times.
Enter the stadium as per normal through the main door.
Leave the stadium through the second door in the foyer.
The stadium can only have 120 persons at anyone given time.
Please be mindful of this rule and social distancing at all times.
As you enter the stadium please sanitise and sign in.
The association requests that you download the COVIDSAFE APP and activate it.
There are specific places were teams must sit (see stadium location map attached)
Court supervisor-biosafety officers are in charge each night, appreciate your assistance with the duty they must perform, it is your safety that we are looking after.
Teams must sanitise at all breaks, competition of the game you must leave the stadium within 5 minutes,
Junior competitions, I parent-carer can only attend.
Senior competitions, no spectators allowed.
Duty teams, only 2 per bench, duty sheet on the score-bench.
Court 1 teams, player bench is situated in the middle of the courts.
Court 2, player bench is situated on the far wall opposite the score-bench.
Court 2, timeouts and subs to be called through the referee only.
Do not approach the bench, only your team representative can.
Players and coach only to sit on the players bench.
We will see each senior side over the first 2 rounds about fees that are due and carryovers from Autumn, without the registration fees we simply will not be viable and exist.
Junior coaches on game night, your assistance in getting games ready and to run on time is needed, at the completion of your game, players must leave within 5 minutes of the games end. please return (foyer) the player singlets in the wash bag so they can be washed.
Griffith basketball plans to complete these competitions by the end of the season without too many disruptions. We will keep everyone updated as new developments arise but for now
"great sportsmanship and enjoy your game of basketball"
------------------------------------------------------------------------------------------------------------------------
Welcome to the 2021 Griffith Basketball Associations SPRING Competition.
Spring 2021 Senior & Junior competitions
"it's time to get your teams together"
You can go online and register the same as last competition. Click on the link and it will direct you to the Griffith basketball Associations registration page.
If you are a returning player from last competition and have already paid your BNSW registration fee then you will need to pay your competition fee only.
If your BNSW registration fee is due then this will need to be paid which covers you for a full year until the anniversary date is due.
https://membership.sportstg.com/regoform.cgi?aID=12255&pKey=3a88f1f53e63a71da4089cae61fb0661&formID=54509
"Registration days"
Thursday 12th July 5pm-6.30pm
Thursday 19th July 5pm- 6.30pm
*All Senior Team Forms need to be submitted on nomination Night.
*No late team nominations accepted.
*Players who are not financial after round 3 cannot play until fees are paid in full, this will be enforced due to Insurance requirements.
*Teams must be in full uniform by round 5, if there is a problem with uniforms, they must inform the committee in writing.
*Consider becoming a referee and offset your registration fee against your referee payments.
*Semi finals and Grand final dates will be set by round 3 of the seasons draw and will not be changed.
*Under 23s will once again be played after the success of the pilot program in the Autumn Competition. Players playing in the senior competition eligible to play in the under 23's can still play in both competitions. For example, an A grade player currently playing in a A grade team can also play in the under 23's competition.
*Junior registrations will be accepted online.
*Use your sporting voucher when registering online.
*All junior players will be placed in teams for the competitions.
*Invite your friends to come and play Basketball. All levels of ability are accepted.
*Player requests are generally accepted and asked to be in on the registration nights or email the association on griffbasketball@bigpond.com
*Aussie Hoops and 11 years competitions played on Monday afternoons, the 13's,15's,17-year age groups played on Thursday afternoon – evenings.
*All rep players must play in the Junior competition and must help out with refereeing duties.
Under 8 Player $100 (playing in comp)
Junior Player $100
Senior Player $130
With the current Covid 19 restrictions in place it is advised that you can go online and register. All senior teams need to bring their team sheets to the stadium preferably on the first night of registrations.
If you have any doubt about completing your online registration STOP processing the registration immediately and get in touch with us via messenger or email the association.
Don't forget your sporting voucher
------------------------------------------------------------------------------------------------------------------------
-------------------------------------
DUE TO POPULAR DEMAND the Griffith Basketball Association is looking to create an under 23's competition within the senior competition program for the Autumn season that is set to commence in March.
if you are looking to get back into the game and are not ready to play in the A or B grade then this competition is for you. due to the amount of requests for this particular competition we are prepared to pilot the program for the Autumn competition.
talk to Lou on rego night if you are interested in playing or forming a team. it will be a great way to stay in the game especially if you have just came out of the 17's program and want to continue playing basketball.
Registration link for individuals.
WE WANT GIRLS PLAYING BASKETBALL!
get your friends together and see us rego night and we will accomodate your teams.
the 17 years comp has been a resounding success so now we would like to expand it to a girls compettion as well.
IF YOU ARE A NEW PLAYER YOU WILL BE CONTACTED TO FILL OUT THE RELEVANT REGISTRATION FORM ON PAYMENT.