The Southern Queensland Junior Basketball Competition (SQJBC) is a representative competition conducted in the south-east region of Queensland from October to March each year.
The competition caters for Under 12 to Under 21 age groups in both boys and girls with each age group consisting of up to four grades – namely Premier League (Division 1), Southern Cup (Division 2), Challenge Cup (Division 3), and Development Cup (Division 4).
SQJBC provides a competition pathway for elite junior players representing their associations, with Basketball Queensland's affiliated associations in the south-east Queensland region eligible to enter.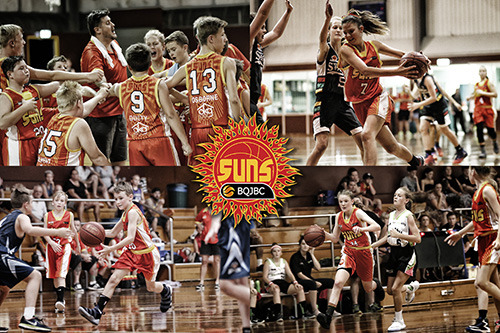 The under 16's 18's and 21's age groups grade befoer their season starts to be selected into divisions and their season runs from term 4 of one year into term 1 of the following year ( following the school terms, breaking over christmas). The under 16's state championshops are held in April at the end of the season, and the under 18's championships are in January (mid rep season).
The under 12's and under 14's age groups play their competition through term1 and term 2 of the year and the state championships for these age groups are help in the mid year school holidays.