WBI 2020-21 Junior Warriors Representative Coaches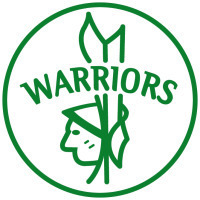 WBI are excited to announce our Coaching Team for the upcoming 2020-21 Warriors Representative Season.

Congratulations! We can't wait to get back on the court and look forward to a great season of representative basketball.
Coaching Director – Jacqui Henry
U18 Boys
Head Coach – Emma Henry
Assistant Coach – Michelle Barker
Division 2 Coach – Adam Maher
Development Coach – Noah Campbell
U18 Girls
Head Coach – Andrew Storer
U16 Boys
Head Coach – Jacqui Henry
Assistant Coach – Jarmal Reid
Development Coach – Charlie Young
Division 2 Coach – Drew Pedron
U16 Girls
Head Coach – Scott Butler
Division 2 Coach – Mark Roffey
U14 Boys
Head Coach – Ian Pople
Division 2 Coach - Shane Cowton
Junior Development Coach – Ryley Dalton
U14 Girls
Head Coach – Matt Green
Assistant Coach – Olivia Storer
U12 Boys
Head Coach – Joe Cannata
Assistant Coach – Rohan Cassidy
Assistant Coach – Cheryl Love
U12 Girls
Head Coach – Bianca Ely
Assistant Coach – Ebony Norris
Junior Development Coach – Tess Kelly
NOW CLOSED - Expressions of Interest are now open for all coaching roles for the Wangaratta Warriors Junior Representative 2020/21 Basketball Season for our U12, U14, U16 and U18 Girls and Boys Teams.
* HEAD Coach
* DEVELOPMENT Coach
* JUNIOR Development Coach - Introductory opportunity for Wangaratta Basketball players/officials born in 2004, 2005 or 2006 to enhance their understanding of the game, learn from experienced coaches and help mentor younger players as a Junior Development Coach for the 20/21 season. Please complete the coaching application details to the best of your ability.
WBI is committed to providing our junior athletes with professional, skilled and dedicated coaching personnel in a safe and supportive environment. The coaching positions available are voluntary positions within WBI.
Applicants must have a current Working With Children's Check and list Wangaratta Basketball Incorporated as an organisation where they currently volunteer.
It is preferred that all Head Coaches hold a National Club Coaches Accreditation or be willing to undertake this course. Coaches should expect to commit to 2 training sessions per week of 1.5 hour duration as well as attendance at all tournaments and Junior CBL matches throughout the season.
Due to Covid19 there are unlikely to be any tournaments during the 2020 calendar year however there will be other competition and skills development opportunities. WBI have been working closely with Basketball Victoria and other basketball associations located in North East Victoria to look at a number of different scenarios and opportunities to provide athletes this season.
Follow the 3 simple steps below to register your interest in becoming a Warriors Coach:
1. Watch the information video: https://youtu.be/25QtuEcpu4E
2. Read the WBI Representative Coaches Code of Conduct document (bottom of this page) and Junior Warriors policies here
3. Complete the online Expression of Interest form: https://forms.gle/y1x78JKWXAmA2jad9
Registrations close 5pm Tuesday 1st September 2020.
Shortlisted applicants will be required to attend an interview with the WBI panel. Coaching interviews will take place via Zoom on Sunday 6th September 2020 (exact times tbc)
All enquiries to Wangaratta Warriors Junior Representative Coordinator Tanya Camplin via email: warriors@wbi.org.au or 0407 791 119