Choice Hotels
Dear Members,
Client ID: 00098740
We have signed up to Choice Hotels sports travel program, Choice Sports.
Choice Sports will allow our club to access great rates, whilst also receiving a contribution back to our club with every booking you make at any one of our 270+ hotels, inns, suites and resorts across Australia and New Zealand or at any of our 6000 hotels worldwide.
These great rates will be available when making group bookings for team travel as well as for players, their families and club fans and associates to access. The best thing for your club is that every time a booking is made by a club representative, Choice Hotels will make a contribution back to the club which will help the club raise important funds.
Benefits to you: up to 15% discount off the Best Available Rate.
Benefits to your club: 7% rebate back to your sporting club, from every booking made using your Choice Sports booking code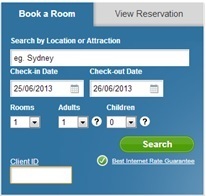 -
- Our club's booking code is 00098740, which you can now use to book with when you next require accommodation
Bookings are easily made at http://www.choicehotels.com.au/# or on 1800 182 794.
If you have Group enquires we are available via email-groups@choicehotels.com.au or by phone on (AU) 1800 808 833 or (NZ) 0800 930 023.
Simply enter your Client ID in the box when searching for your accommodation, and your discounted rates will appear in red.
For further details or if you have any question please don't hesitate to contact one of the Choice Sports team members on 1800 182 794 or via email sports@choicehotels.com.au