Home Skill Development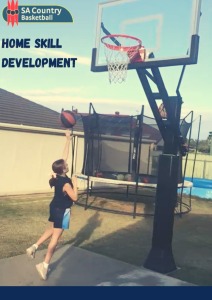 Playing basketball at home is a great way to exercise, have fun and try new things.
SA Country Basketball have created a book and paired videos that give over 40 varieties of skill development exercises and activities that can done in your own backyard.
20-30 minute workouts combining the skills are also included, with the ability to create your own workout as well.
They are designed for athletes 10-16 years of age of any ability.
Head to SA Country's Youtube channel and website for all skill videos, strength building and injury prevention exercises.
Videos show the activities, the book explains them.