Sponsors
French's Building Services
Independent Oils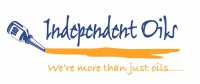 http://www.independentoils.com
100% Tassie owned and operated. Bradley and Stacey Day have owned the business since 1998.

Our head office and warehouse is at 8 Trevor Street, Ulverstone on the North West Coast of Tasmania, and we have a branch in the south of the state at 26 Chesterman Street, Moonah. Our sales team has over 50 years combined knowledge and experience in the oil industry.
We pride ourselves in the high level of personal service we offer to all of our customers, big or small. We offer a more responsive service and technical backup to our customers.
Being an independent company, we can source the best product from the best companies within Australia and beyond. If we do not have a product to suit your requirements, we will source one for you. Nothing is too much trouble! We aim to provide our customers with products and service that meet or exceed their expectations.
SLB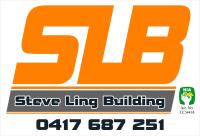 Beach Beat Surf Shop, Ulverstone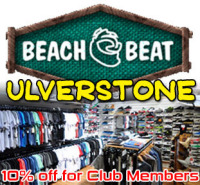 www.beachbeatsurf.com.au
Beach Beat Surf always try to stock the latest range of surf and ski products available, to suit all ages, backed up by great service and a smile! The success of Beach Beat is due to being committed to quality goods and fantastic customer service – so that a repeat customer base was formed – which Theresia and Chris saw as essential in a small coastal town environment.
Incitec Pivot Fertilisers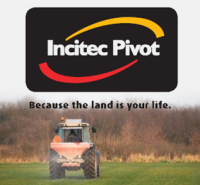 www.incitecpivotfertilisers.com.au
Incitec Pivot Fertilisers is a key supplier of Australia's soil health and nutrition needs, helping farmers maximise productivity to remain competitive in global markets. They partner with local distributors to provide farmers with an extensive distribution capability, exceptional customer service, innovative and high quality fertilisers and agronomic services.
Red Grasshopper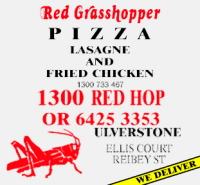 www.redgrasshopper.com.au
It's a taste like no other pizza around! Its mouth-watering, it's delicious, it'll put a fire in your heart, a light in your eyes, it'll make you put on a tutu and dance the fandango, it'll bring back all your happy childhood memories, it'll … it'll … it'll taste like the best pizza you've ever eaten! Because, it is the best pizza you've ever eaten!
Because it's a RED GRASSHOPPER PIZZA!
Zvoni's Barber Shop