About PNOC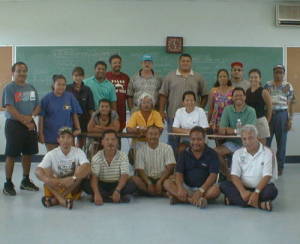 Introduction
The Palau National Olympic Committee was created as a result of a transformation of the Palau Sports Federation (PSF) which had grouped together the country's sports movement. The PSF had been in contact with the International Olympic Committee since 1987 with a view to achieving National Olympic Committee recognition.

In 1997 and 1998 ONOC and the ASP 2000 Sports Program provided technical assistance and support to the PSF to enable it to finalise its application for IOC recognition.

In 1997, the NOC's statutes were submitted to the IOC and following consultations with the NOC Relations Department, these were finally approved as being in accordance with the Olympic Charter in 1998.

The IOC Executive Board granted provisional recognition to the National Olympic Committee of Palau (PLW) on 12 December 1998, and outright recognition was granted at the 109th IOC Session held in Seoul, Korea in June 1999. The IOC is yet to approve the Palau NOC logo, but this approval is expected in the near future.

The Palau NOC's territorial scope of activity is the same as the Republic of Palau, an independent state and a full member of the United Nations since 1994.
(Photo: 1st Palau NOC General Assembly in 1999 with Dr. Robin Mitchell)