Quality Club Program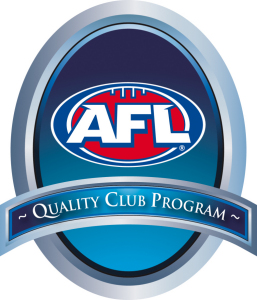 Quality Club Program Explained
Improve your club operations and environment through the Quality Club Program - a targeted educational and competency-based program. The program provides an opportunity for all community football clubs to achieve a minumum standard of club administration and to recognise and reward clubs for achieving the base standard through to standards of excellence.
Clubs can achieve the following levels:
Bronze - A level to recognise good club administation.
Silver - A level to recognise excellent club administration.
Gold - A level to recognise exceptional club administration.
Go to www.footballtas.com.au and click on the "Quality Club Program" tab to find out more.