Harbour Athletes in College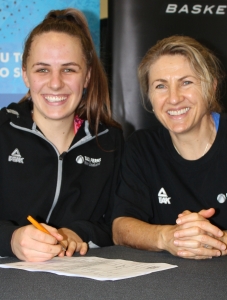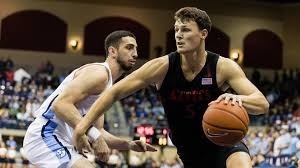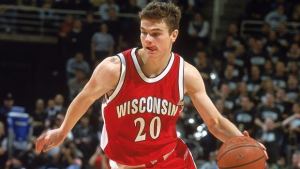 Harbour Basketball several years ago made a strategic decision to facilitate pathways for our best athletes. In July 2016 we sent our first team to compete in Los Angeles and Las Vegas, and we sent further teams in 2017, 2018 and 2019.
Ten of the athletes who travelled with us on these tours have secured Division 1 scholarships to study at college in the United States while playing basketball.
We currently have 20 former Harbour Basketball players at college in the States. These athletes compete at a NCAA Division I and II level, NAIA or are attending Junior College. We have a regular update on these athletes on our website and Facebook page. Pictured is Zara Jillings signing her scholarship to Fordham in the A10 Conference,Yanni Wetzell playing for San Diego State and Kirk Penney playing for Wisconsin.
To date Harbour Baskeball has seen 28 individual athletes being offered NCAA Division I scholarships, with many more being offered NCAA Division II , NAIA or Junior College scholarships.
If you have any questions about the pathways that we offer for our athletes, or would like to know more about our upcoming tours, please contact our CEO John Hunt at ceo@harbour.basketball