About Us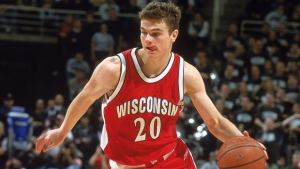 Harbour Basketball is the largest and most successful basketball Association in New Zealand.
Our success is due to our all year round provision of basketball activities, delivered to the very highest standard.

Harbour Basketball offers a large number of activities and programmes of excellent quality providing a pathway for every basketballer to realise his or her ambition'
Harbour Basketball has representative teams that participate in all National Age Group tournaments, with a success rate unparalleled by any other Basketball Association in the country. Our representative players are provided the very best opportunity to become the stars of tomorrow.
Harbour Basketball takes great pride that it has helped to develop NBA players Sean Marks (currently GM of the Brooklyn Nets)and Kirk Penney. We have also facilitated the pathway of numerous athletes to attend NCAA Division I colleges in the States including Tera Reed , Isaac Fotu, Tai Webster, Rob Loe, Jack Salt, Matt Freeman, Sam Waardenburg, Dan Fotu, James Moors, Yanni Wetzell, Sam Mennenga, Emme Shearer, Tayla Dalton, Kruz Perrott-Hunt, Taine Murray and Zara Jillings.

Harbour Basketball predominantly hosts at the home of basketball on the Shore, the NSEC, competitions, leagues, holiday camps and programs for all ages and levels, with over 7,000 players participating in these activities weekly. We also use AUT Akoranga and Massey university Albany facilities for our competitions and tournaments.
On this website you will find all the information for competitions, our representative program, participation programmes and much more.
Wanting to Play Basketball?
Harbour Basketball Association run various competitions, ranging from primary school, through to intermediate and secondary schools, and all the way to senior competitions.

If your son or daughter would like to play basketball, and attends a school (primary, intermediate or secondary) in the Harbour region, he or she will need to contact their school about joining one of their teams that play in our competitions.

If your school does not have a team entered into any of our competitions, a parent can actively take over the role, gather up a sufficient number of children, about 7 and enter a team, however the team has to have players who belong to the same school.

If you are an adult who wants to get off the couch and play basketball, you have a couple of options:

1. If you are an individual wanting to play basketball, we can put you into contact with our basketball clubs in the North Harbour region, and they will usually run trials and place you into an appropriate team that matches your skill level.
2. If you have friends or colleagues who might be interested in playing, you can enter a whole team yourself into one of our many leagues (Premier Men, A Grade Men, A Grade Women, A-Reserve Men, B Grade Men, B Grade Women and Social league).

For any other information about basketball activities on the North Shore please do not hesitate to contact our office based at the North Shore Events Centre by phone 09 4433854 ext.4 or email office@harbour.basketball
Please also go to Programs to see what other activities we have available!