Twilight Basketball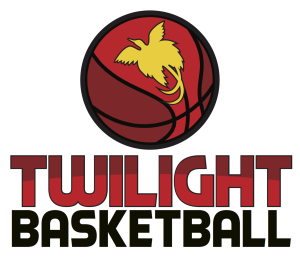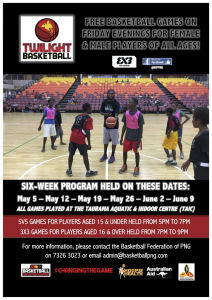 Twilight Basketball is a FREE community Hoops 4 Health program run by BFPNG on Friday nights.
Through this program, the Federation strives to give players the opportunity to shoot hoops in a positive, drug, alcohol and betel nut / buai free environment.
5v5 games for players aged 15 & under will take place from 5pm to 7pm, with 3X3 games for players aged 16 & over happening from 7pm to 9pm.
Phase 1 of the 2017 Twilight Basketball program begins on Friday, May 5 and will run for six consecutive weeks until Friday, June 9.
For more information please see the attached flyer or contact BFPNG on 7326 3023.
#ChangingTheGame