Mens Competition Information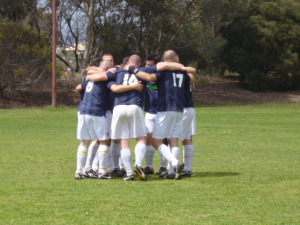 Over

35s

Football is a social football competition established for men

35

years and above, and now Women 30 years and above, to play with their mates.
Our ethos is to encourage players to continue or restart playing, and to enjoy the camaraderie of a competition that promotes equal respect for you, your team mates, your opponents and match officials.
Teams are located across the inner and northern suburbs of Brisbane.
We play in the winter months, and have modified rules around "dangerous play" that reduces the risk of injury and aims to prolong your playing days.
In the mens competition there is a team and division for everyone. In 2016 we will have six men's divisions including an

Over

45s (with allowances for players not yet 45).
The 2016 season will kick off on Friday 11 March and conclude on Friday 23rd September.