Our House
The Softball NSW Umpires Association has built a house. Our house captures who we are, where we fit and our ambitions.

We invite you, the SNSWUA family to help us bring our house to life. Together, we can lead the way in all facets of umpiring.
The foundations of our house are rock solid and incorporate present, past and future members of our family.
Our house is the essence of softball umpiring in NSW.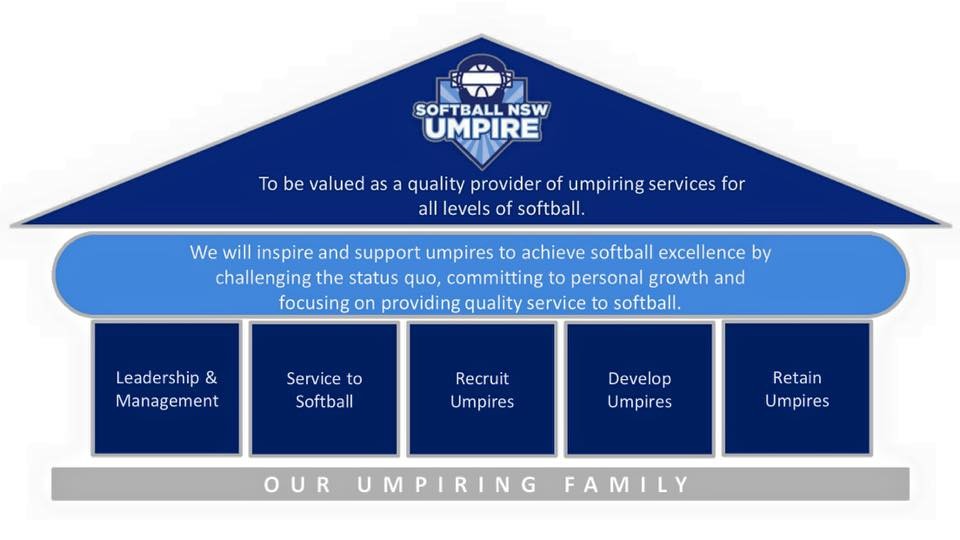 Our House, whilst being multi-leveled, has five main rooms and living in each room are our five key priorities:

1 - Leadership & Management
Our family will lead the way in the effective management of softball umpiring.

2 - Service to Softball
Our family will deliver umpiring services with excellence to all levels of the sport.

3 - Recruit Umpires
To ensure the survival of our family we will work alongside local Associations to engage and promote the benefits of umpiring to a wider audience, encouraging them to join our family.

4 - Develop Umpires
Our family is multi-skilled. We will provide further opportunities to our family to encourage their growth and advancement both on and off the diamond.

5 - Retain Umpires
Our family will work as one to ensure that all are actively engaged.