Train the Trainer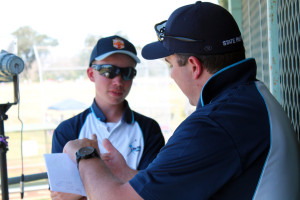 SNSWUA Senior Umpire DEVELOPMENT PROGRAM
TRAIN THE TRAINER
The SNSWUA Train The Trainer workshop is targeted at umpires who currently or wish to facilitate SNSWUA umpire development programs, including Basic and Intermediate Clinics and Academy sessions.
When we think about our clients:
" Umpires" (at all levels) have ever changing expectations, attitudes and skills. Some of which is due to the changing nature of our sport and most of which is due to major changes in today's social, fast paced, technology and immediacy driven culture with fleeting interests and fast switching priorities…this is the world in which we all live.
Do old training approaches cater for these factors?
Do you feel as dynamic and current as our umpires expect?
Do you feel confident engaging with umpires who are sharp with technology?
Can you create a fast and motivating impact?
The Train the Trainer Program is a short, dynamic and fast paced program that will provide alignment and consistency across all trainers.

The program covers critical information and completing skill building activities to help trainers deliver an engaging, motivating and effective approach that will help our umpires achieve their potential.
As senior umpire development forms part of the SNSWUA's strategic plan, this program is offered free of charge to help best prepare our trainers.

Keep visiting this page to learn when the next SNSWUA Train the Trainer Program will be held.