Contact Waverley
Waverley Softball Association
---
Website
Contact
Mobile: 0404 377 069
Email: waverleysoftball@gmail.com
Mailing address
PO Box 852
MULGRAVE VIC 3170
Australia
Description
Welcome to the Waverley Softball Association Inc. (WSA) website. We are located in Melbourne, Australia. There are currently 7 clubs in our Association and we have approximately 460 members. The WSA was established in 1961. We are one of the largest Associations that make up Softball Victoria. We have a proud history of hosting competition of the highest standard. In 2007 & 2011 WSA was named the 'Local Association of the Year' at the Softball Australia Awards of Excellence.

We cater for mainly Girls and Women`s teams playing competitive and social fastpitch softball, but we do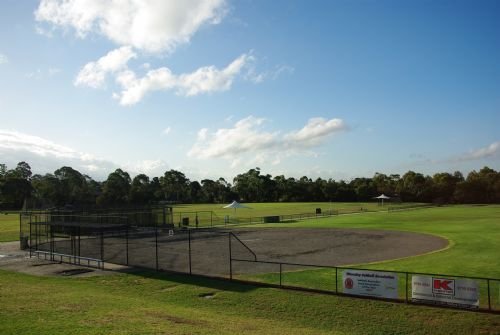 have junior boys teams as well. So if you are interested in playing please send us an e-mailand we will find you a team!
Our summer season commences in early October going through to just before Christmas when we have a short break. The season recommences the first week of February and concludes just before Easter when we host one of Australias largest and premier Junior tournaments - the Waverley Easter Carnival.
Colours
Royal Blue, Red and White
Location
Waverley Women`s Sports Centre Complex
Cnr Waverley Road and Jells Road
Wheelers Hill 3150
Australia
Contact details
OFFICE BEARERS 2019-2020

POSITION

HELD BY

CONTACT DETAILS

President

Heather Webb

waverleypresident@gmail.com

(m) 0404 377 069


Vice President

Scott Bernhard

Secretary

Jacquie Arnold

waverleysecretary@gmail.com


Treasurer

waverleytreasurer@gmail.com

(m) 0438 021 004

Registrar

Carolyn Di Paola

waverleyregistrar@gmail.com

Bookings for Diamonds & Pavilion

Rep Teams

waverleyrepteams@gmail.com

Social Media / Marketing

waverleysocials@gmail.com

General Committee

Darren Kruger

Cheryl-Anne Olley

Chelsea Radin

Sharon Scallion

Donna Scammell

Mili Cohen