Information about Tigers State Champs and WABL programmes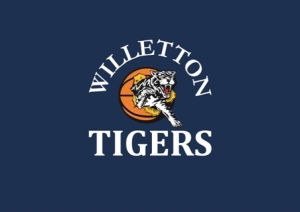 Welcome to the Willetton Tigers WABL Information Page.
The Western Australian Basketball League (WABL) is WA's premier junior basketball competition catering for players in the following age groups: U12, U14, U16, U18, U20 and Championship. (Previously called D-League (Division 1).
While the Willetton Basketball Association coordinates the Willetton domestic competition played over a winter and summer season, Basketball WA coordinates the next level of representative basketball which is the WABL.
The Willetton Tigers representative season goes for a year, with formalities commencing with the State Championships tournament in November/December and finishing at the end of the WABL season in September.
Unlike the Willetton Junior Domestic competition which runs through the school year 1 July to 30 June, the WABL age groups are determined by calendar year, 1 January to 31 December.
Therefore: -
A player will play in the Under 12 age group if they are turning 9, 10 or 11 years of age

during 2022

- must be 2011, 2012 or 2013 born
A player will play in the Under 14 age group if they are turning 12 or 13 years of age

during 2022

- must be 2009 or 2010 born
A player will play in the Under 16 age group if they are turning 14 or 15 years of age

during 2022

- must be 2007 or 2008 born
A player will play in the Under 18 age group if they are turning 16 or 17 years of age

during 2022

- must be 2005 or 2006 born
A player will play in the Under 20 age group if they are turning 18 or 19 years of age

during 2022

- must be 2003 or 2004 born

WABL Championship players are usually over the age of 20 years - 2002 born or older.
State Championships
Willetton enters teams into the State Championships tournament that is run over a weekend in November or early December. Because it is effectively the start of the WABL season, those age groups are U11, U13, U15, etc. (keeping age groups together during the following year WABL season when the age groups are U12, U14, U16, etc.)
The State Championships are a fun weekend carnival, in which a number of Country Associations (e.g., Albany and Geraldton) play with metropolitan clubs like Willetton, Lakeside & Perth. Playing in this Tournament is a good opportunity for players to experience basketball at a representative level.
WABL Season
This is the winter competition which involves 13 Basketball Associations from both the metropolitan and country regions extending from Joondalup to the Southwest (Bunbury).
Teams are graded during a Grading tournament in February/March, which determines which one of 4 divisions the team will play in. The divisions are: - Championship, Division 2, Division 3, and Division 4. Willetton normally has multiple teams within the same age/gender groups. Sometimes they end up in the same Division as each other, sometimes not – depending on the results of the Grading tournament.
Games are played on Sundays over an 18-week "Home and Away" Season where every team plays each other twice, plus three weeks of finals. These "Away" games involve travelling to other Stadia or Recreation Centres.
The Season generally commences in the last weekend of April with Finals finishing at the end of September.
Parents are expected to score at games and are rostered on by Team Managers. Generally, parents will only be required to score one game per Season however this depends on the length of the Season where some families may do it twice.
An iPad is used, as is done at Junior Competition games, so most families will already be familiar with this.
Usually, the Visiting team uses the iPad, and the "Home" team is responsible for timing games – stopping the clock each time the Referee blows their whistle or re-starting the clock when games resume. A game could last for about an hour and 30 minutes, much longer than a Domestic game.
Selection of Teams
Willetton Tiger's teams for the WABL Season are selected through a Trials or Try out process. Each Season, the Trials are opened up to any eligible player (who must be registered and playing in the current 2021 Willetton Winter Junior Competition Season) and selections made. In the event there are more players trying out than positions, then unfortunately some players will not be successful.
Selection in a Tigers WABL team will be for the following WABL season. Once selected, all WABL teams will compete in the State Championships.
Calendar of Events
For Willetton teams, the year generally goes like this:
October/November: WABL Trials

November/December: State Championships tournament over a weekend (2 days)

January/February: Final WABL team selections are completed.

February/March: WABL Grading tournament to determine which division each team will compete in during the subsequent Season.

April-September: 18-week home and away WABL season including 3 weeks of finals.
Costs
The following costs are payable by families (current as at July 2021): -
All BWA competitions: - $35.00 fee payable annually. If you have already paid this amount with your child's Junior Domestic Club fees, you do not pay it twice.
WABL: -
Trial's fee = $30.00.

State Championships: – Player costs if selected to play = $60.00 approx. which covers nomination & entry fees etc. A Playing singlet is provided for the Tournament by the Association and must be returned at the end of the Tournament. Player provides own Willetton black domestic shorts for games at State Championships. Mouthguards are compulsory for games and training.

WABL fees = $450.00 approx.

Venue entry fees every game = $10.00 per player and $3.00 per spectator (if games at multiple venues on same day, ask for a pass, you will not be charged multiple times). This covers the cost of game day referees, coordinators etc.

Mouthguards are compulsory for games and training.

Players and their families are also involved in fundraising activities as part of their commitment, and this is compulsory for all players. Events will be communicated to teams when dates/activities are confirmed.

Generally, parents contribute funds to provide a gift to Coaches/Team manager for their voluntary time during the Season.

Individual teams may arrange a social end of season wind up themselves at their own cost.

All WABL teams train for a minimum of 1.5 hours a week (court hire costs are covered by WABL player fees, and some teams have joint training sessions). Should a team wish to train over and above this, court hire must be paid for by the team.
The WABL Playing Uniform consists of the following items, and families pay for these: -
WABL playing shorts for games (compulsory).

Willetton white socks x 1 pair (optional, or own plain white socks).

Willetton Reversible singlet for training (compulsory).

Willetton Training shorts (are included in WABL fees and are compulsory)

Willetton warm up top with surname on the back (compulsory).

Willetton backpack (optional).

Willetton hoodie (optional).
The Playing singlet is provided by the Association and is to be returned to the Team Manager after each game.
Information about when and how to register for the Willetton Tigers WABL Trials is now available, see the Tigers State Champs and WABL page for more info.

Further general information regarding WABL can be found in our FAQs menu