Gooding Cup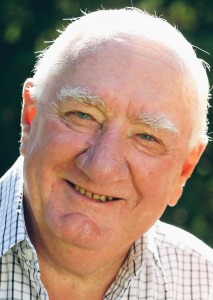 The Gooding Cup, to be awarded each season to the most successful club participating in the Willetton Basketball Association's Domestic Junior Competition, is named after Paul Gooding, Willetton's first President (1974-1984).
History
In 1970, Paul and his family arrived from Albury, NSW to live in Perth. Paul was initially involved with basketball at the Bill Cole Centre in Riverton, and became the founding President of the Canning Districts Basketball Association.
Paul was approached by Willetton Football Club in the early 1970s to see if basketball would join them to become part of the Willetton Sports Club along with Little Athletics and Hockey. Paul approached the City of Canning with a proposal to build outdoor courts, which were subsequently built in 1974 marking the beginning
of the Willetton Basketball Club. Basketball competitions at the Bill Cole Centre moved to play at Willetton (the same site we play at today).
During Paul's 10 years as President of the Club, he was heavily involved in planning and applying for the construction of the indoor stadium. However, he and his family moved back to Albury before the stadium was built.
Since leaving our club in 1984 Paul has been back many times to visit and loves to keep updated with how the Association is progressing. The Gooding family are still represented in the current competitions with Paul's son David playing in the Veterans competition (as at 2014).
As a small token of appreciation for the work and effort Paul put into our great club, Willetton Basketball Association is proud to name the Junior Club Championship award 'The Gooding Cup'.
Award Criteria
The Gooding Cup is awarded each season to the Junior Domestic Club with the highest percentage of games won during the regular season (draws count as half a win).
A club must have at least 20 teams to be eligible for this award.
Only games in Under 12s and above are used in the calculation.*
*Under 8s and Under 10s are excluded because these competitions play under more flexible rules relating to player movement between Clubs.
Past Winners
| | |
| --- | --- |
| Season | Winner |
| 2013 Winter | Apollos |
| 2013/14 Summer | Puma |
| 2014 Winter | Bullets |
| 2014/15 Summer | Jets |
| 2015 Winter | All Saints |
| 2016/17 Summer | Tangos |
| 2017 Winter | Roadies |
| 2017/18 Summer | Apollos |
| 2018 Winter | Roadies |
| 2018/19 Summer | Roadies |
| 2019 Winter | Tangos |
| 2019/20 Summer | Covid-19 |
| 2020 Winter | Roadies |
| 2020/21 Summer | All Saints |