Holiday Camps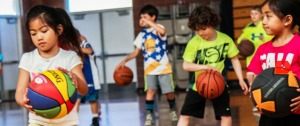 Willetton Basketball Association runs fun & active camps during the January, April, July and September school holidays. These camps are open to all school aged kids 6 and over, providing an active, enjoyable and social environment for your child during the school breaks. Each camp aims to have a coach to player ratio of 10 to 1 over the week, with kids on courts based on age and skill. Campers do multi sports, plus head to Hoyts on their final day to watch a movie. Cost of movie & combo (Choc top or Popcorn and drink is included in the cost of the camps.
JULY 2022 SCHOOL HOLIDAY CAMP
Book here:
WEEK 1 Holiday Camp - 9 years and under (min 6 years)
https://www.playhq.com/basketball-wa/register/ccbda7
Book here:
WEEK 2 Holiday Camp - 9 years and over
https://www.playhq.com/basketball-wa/register/b9674a
__________________________________________________________________________
The camp days are usually structured as follows:
Morning session (Basketball)
Skills
Games
Competitions
A daily mid-morning snack is provided (biscuits and fruit) and children wishing to purchase lunch will be able to order from our Brand New Tigers Cafe. Orders are placed and collected by Stadium Staff.
Afternoon session (Indoor Sports)
Tee-ball
Indoor Cricket
Badminton
Table Tennis
At no additional cost, each camper will visit Hoyts on the final day - each child will get a free drink and popcorn.
Please report any issues to 9310 3388
USEFUL INFORMATION FOR PARENTS OF CAMPERS:
Your kids should wear sneakers and clothes suitable for running around in. You can send them with their own packed lunch, or you can order lunch for them; just bring change with you and place their orders in an envelope when they're dropped off each day. Movie choices are taken from the children by their coaches.
A water bottle is recommended although the cafe is open and water can be purchased from there.
Camp starts at 9am so the kids need to be here before that time. We lock the doors. We reopen the doors at 3pm so that you can come and watch the last half hour of activities.