New Fibreglass Minnow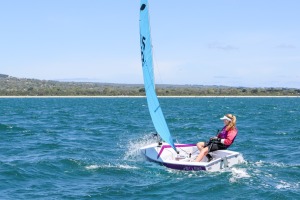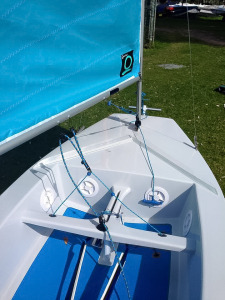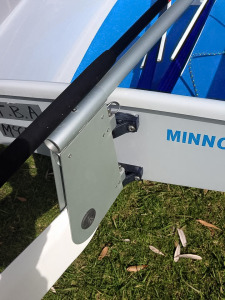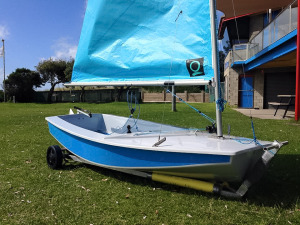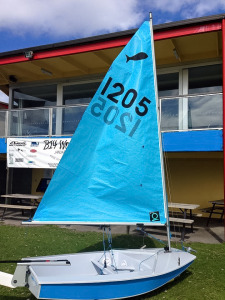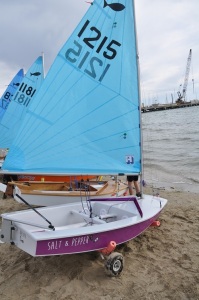 New Fibreglass Foam Sandwich Minnow
Price: $6,600 fully fitted out
A brand new fibreglass minnow is available for order through us. This is a fast, low maintenance, ready to sail package, which includes:
Fibreglass foam sandwich hull fully fitted out with ropes, blocks etc. Minimum weight.
Centre board, rudder blade, rudder box and tiller extention
Sail
Mast & boom fully fitted out including with new 6:1 boom vang
Basically everything you need to go sailing, although you may consider adding a beach trolley and boat cover to the package.
How to order
Email us at minnowsailing@gmail.com
More About the boat
This fibreglass minnow is designed and built to be high quality, low maintenance and fast whilst making it as affordable as possible. It is fitted out with standardised fittings designed for strength and low weight.
The hull is built by Frecheville Heaney Boatbuilders to ensure it's of high quality. The shape is the Griffin shape with the new placements of the side stays. This is the same shape as the YMS boats. The hull can be made in a colour of your choice. The foils are of fibreglass foam sandwich and also made by Frecheville Heaney. The rudder box is made from lightweight aliminium. It is fitted out with high quality blocks and ropes.
A number of examples have been built and are being regularly sailed and raced at Blairgowrie.
If you would like to see one, or want to ask us some questions, please let us know at minnowsailing@gmail.com.